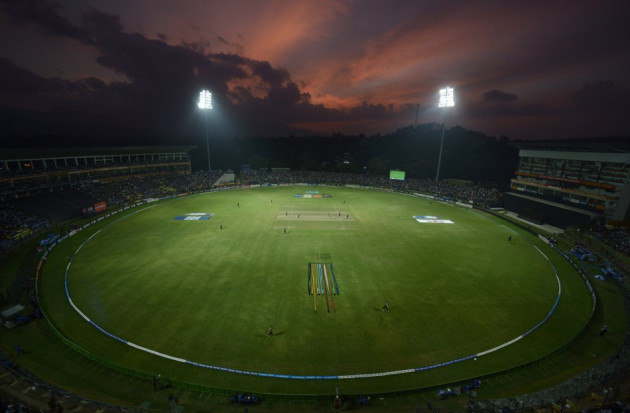 New Zealand will face West Indies in the final round of Group 1 Super Eight games at the T20 World Cup 2012. Both teams remain in contention for a semi final berth, although the Kiwis will have to be considered outsiders for progression. The Wes Indies have one win and one defeat (against England and Sri Lanka respectively) to Ross Taylors' team's two defeats in the group so far.
Where to Watch Live
Live coverage will be from 10.30 am BST on Sky Sports 1 and Sky Sports HD 1, with live streaming (for select regions) on ESPN's official Web site.
Overview
New Zealand were on the verge of giving the hosts their second defeat of the tournament but choked at the final hurdle, courtesy a wonderful Super Over by Lasith Malinga. The Kiwis then made life even more difficult for themselves, with a six wicket defeat to England. A third loss, to West Indies, will mean Ross Taylor and his men leave Sri Lanka winless in the Super Eights stage. Victory, providing results in the other match, between England and Sri Lanka, go their way, will mean progress to the semi final.
The West Indies, meanwhile, will also need to both and win count on a bit of luck going their way. Should the Caribbean team, led by Darren Sammy, beat the Kiwis, they must hope either Sri Lanka beat England or they beat New Zealand by substantially more than England beat the Lankans; England's Net Run Rate (NRR) is -0.115, while West Indies' is -0.621. There is one other possibility... that Sri Lanka and New Zealand win, leaving England, West Indies and the Kiwis tied on two points apiece (and one win apiece). In that case, it is entirely down to NRR.
Team News
New Zealand could be set to welcome Jacob Oram back to the team, after he missed the England game with an illness. Doug Bracewell, who replaced him for the game, failed to make enough of an impression and may not feature even if Oram is unavailable. The Kiwi batting will need to be slightly better than they were against England, where the top order failed to provide a strong start and the side was rescued by James Franklin's 33-ball 50; in their previous match, New Zealand openers and the top order hit 144 of 174 they eventually posted.
Taylor got starts in both games (23 and 22) but will want to lead from the front and translate those scores into bigger ones. A point of concern could be Brendon McCullum, whose form in the last two matches (25 and 10) is a far cry from the brutal 123 he hammered in the first game, against Bangladesh. Given their opponents for the day include big hitters like Chris Gayle, Dwayne Bravo, and Kieron Pollard, either the Kiwi bowling has to perform as they never have or the batting has to step up to the plate.
The bowling department, unfortunately, is unlikely to be able to contain the West Indies batting. The spin of Ajantha Mendis (2/12 from four overs) kept them in check in their last game but the Kiwis do not have a spinner of that calibre and will rely on seamers Kyle Mills and Tim Southee to make inroads.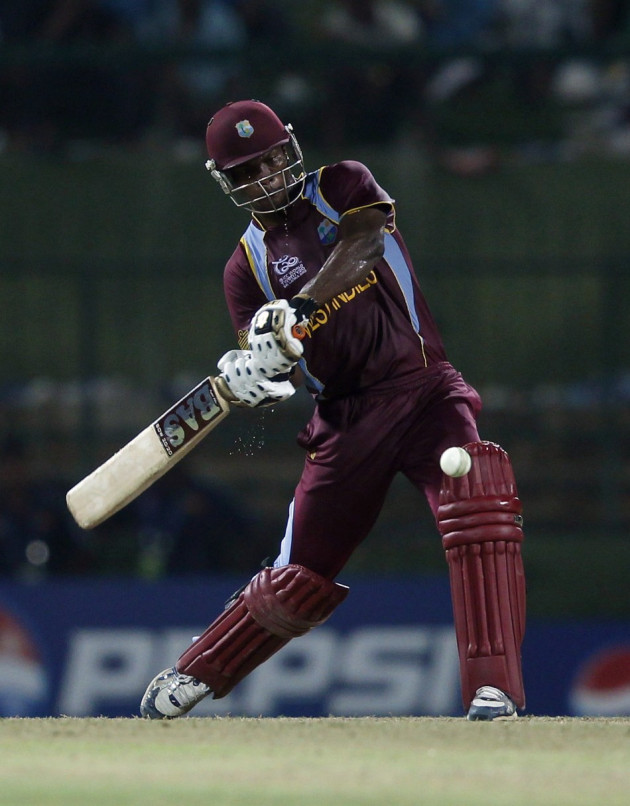 Chris Gayle is the key man; the hard-hitting left-hander was dismissed cheaply (2) against Sri Lanka and the batting thereafter struggled, with only Marlon Samuels (50) and Dwayne Bravo (40) providing any resistance. This is something the West Indies will want to avoid happening... an over reliance on any one individual has obvious problems. The good news is they have a very strong batting line-up, probably the strongest in the tournament.
With the ball, the West Indians are less impressive. Ravi Rampaul and Fidel Edwards (who was restored for the game against Sri Lanka after sitting out the England fixture) will once again be looked to for inspiration first up, with spinner Sunil Naraine and part-timer Chris Gayle providing the option. The side has failed to impose themselves on any batting line-up, though (excepting the Ireland game), with Australia (100/1 off 9.1), England (164/4 off 20) and Sri Lanka 130/1 off 15.2) all scoring comfortably off them.