Twitter CFO Anthony Noto has own Twitter account hacked by spammer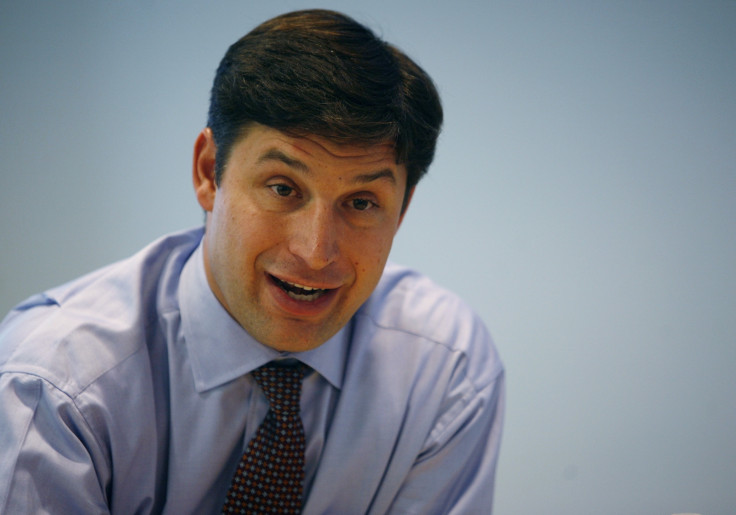 Twitter's chief financial officer, Anthony Noto, has once again fallen victim to his company's own service, after his Twitter account was hacked and taken over by a spammer.
Noto's account told its 13,400 followers: "I can't stop laughing...this pic of you is so funny lol...I can't stop laughing!...OMG when did you do this?"
The tweets were sent to several other accounts and included links to Flashscore, a website for live sports scores, but were deleted while Twitter suspended Noto's account, allowing him to regain access.
Noto again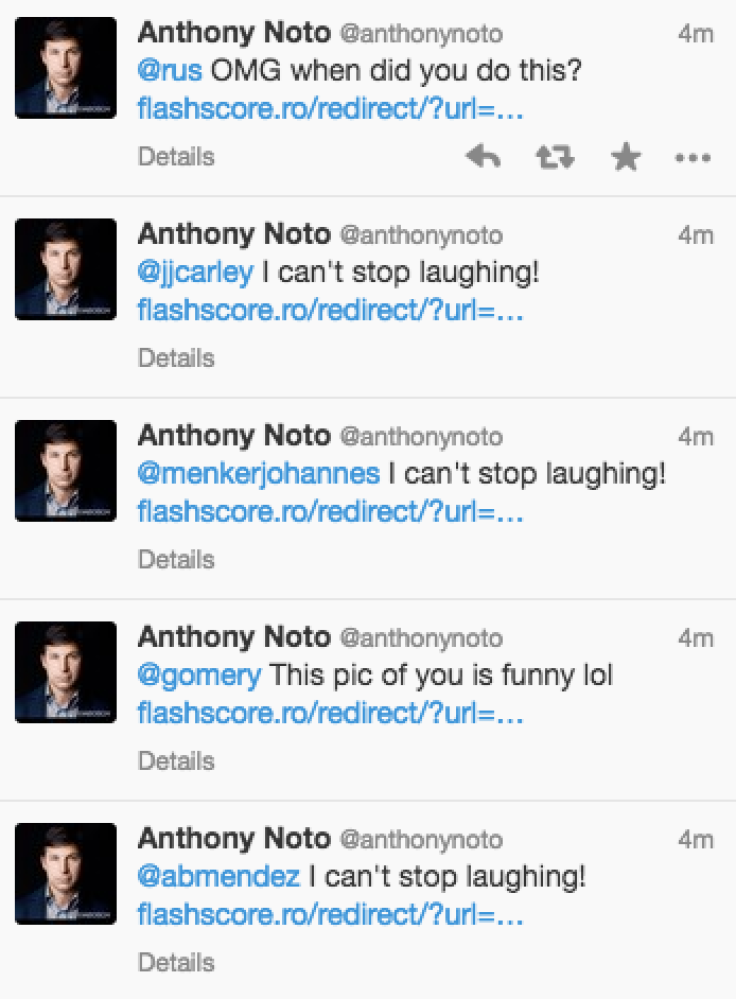 Noto's account was taken over by a spammer promoting a sports scores website
Screenshot via The Verge
Unfortunately for Noto, he has previously struggled with his Twitter account. In November 2014, the executive confused Direct Messages with public tweets, sending: "I still think we should buy them. He is on your schedule for Dec 15 or 16 - we will need to sell him. I have a plan" to his followers.
The tweet, presumably discussing a potential acquisition, was deleted soon after it was sent, but the day after Noto was at it again, tweeting "No just limited" publicly then quickly deleting it.
While Twitter can't account for users confusing private and public messages, it can prevent them falling victim to the spam attack suffered by Noto.
Two-factor authentication has been available since May 2013 and prevents hackers gaining access to an account, even if they have the right password. Every time an account is logged into from a new devices - smartphone, tablet, computer, etc - a unique code is sent by text message to the account owner, who must enter this and their password before being able to log in.
© Copyright IBTimes 2023. All rights reserved.