Twitter is believed to be launching a music streaming application, following the acquition of song recommendation service We Are Hunted and the creation of a holding page at twitter.music.com.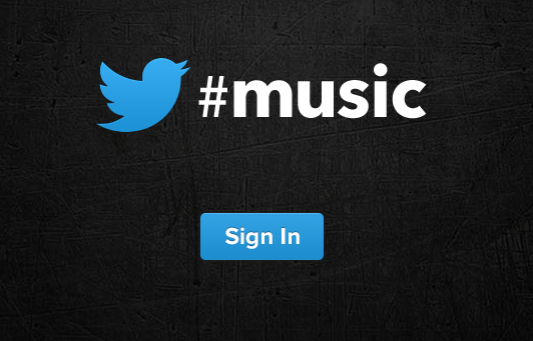 Launched in 2009, We Are Hunted scans the web for mentions of new music, songs and artists, ranks them by popularity and stream the music to its users; the service indexes around 10,000 music articles and 40 million music related tweets each month.
Speculation grew on Thursday when We Are Hunted shut down its service, saying: "While we are shutting down wearehunted.com, we will continue to create services that will delight you, as part of the Twitter team.
"There's no question that Twitter and music go well together. Artists turn to Twitter first to connect with fans, and people share and discover new songs and albums every day. We can't wait to share what we've been working on at Twitter."
As a hint of what the new service will be, Twitter has launched a holding page at music.twitter.com simply showing the the Twitter logo and the term: '#music', along with a sign-in button which isn't yet active.
Twitter's music service is believed to offer personalised recommendations through its own dedicated iOS app and its existence was confirmed by American Idol host Ryan Seacrest, who tweeted this week: "Playing with @twitter's new music app (yes it's real!)...there's a serious dance party happening at idol right now."
playing with @twitter's new music app (yes it's real!)...there's a serious dance party happening at idol right now

— Ryan Seacrest (@RyanSeacrest) April 11, 2013
It was reported last month that Twitter's acquisition of We Are Hunted took place in 2012, suggesting the music service has been in the works for some time.
CNET said in March that the service, to be called Twitter Music, suggests artists and songs to listen to based on a variety of signals, such as which artists are trending on Twitter. Suggested songs will be streamed to devices through the online audio distribution platform SoundCloud, CNET claims, while music videos will come from Vevo and users will also be given links to buy music from iTunes.
Speaking to AllThingsD, sources close to Twitter claim the new music service will be announced this weekend, possibly as soon as 12 April to coincide with Coachella, a yearly music festival held in California.