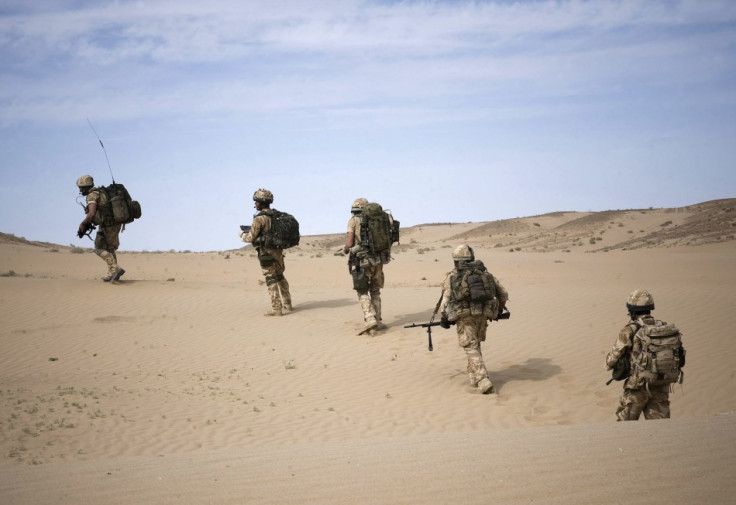 Two British soldiers facing court martial have admitted to abusing Afghan civilians while on duty.
The soldiers, who cannot be named for legal reasons, appeared in a military court in Germany along with their patrol commander, who was cleared of failing in his duty to deal with the soldiers' offences.
One defendant, referred to as Soldier X, admitted to pulling an Afghan child's hand towards his crotch while saying: "Touch my special place" while he was on tour in Afghanistan in December 2011.
Soldier X also admitted insulting another Afghan child and pleaded guilty to conduct to the prejudice of good order and service discipline during the hearing in Sennelager.
He was cleared of disgraceful conduct of an indecent kind and an allegation involving an Afghan girl on a separate occasion.
The second soldier, Soldier Y, admitted he had his photograph taken with an Afghan man with a sign which read "Silly P*ki".
He pleaded guilty to a racially aggravated offence likely to cause harassment, alarm or distress under the Crime and Disorder Act.
Their patrol commander, Soldier Z, was cleared of failing in his duty to deal with the offences after a prosecutor declared it not in the public interest to proceed.
One soldier was fined £1,000 and one was demoted.
All three men have been granted anonymity over fears revealing their identification would endanger their lives and those of their families.
Assistant judge advocate Gen Alan Large said: "The publicity which this case is likely to attract could easily motivate revenge attacks.
"Naming the defendants would result in their names ending up on jihadist forums on the internet.
"On the basis of the track record of Islamic militants the threat to the first defendant should he be named publicly is very credible."