A man and a young girl have been killed after a plane made an emergency landing on a beach in Portugal.
According to local reports, a 56-year-old man and an eight-year-old girl died after the light aircraft landed on the busy Sao Joao da Caparia beach in Almada, near the capital Lisbon. The two victims are not believed to be related.
While the plane's two occupants were said to be unharmed, witnesses branded the plane's pilot a "murderer", the Mail Online reported.
One witness known only as Mafalda, said grabbed her children as the plane came down.
"Those first moments were very tense. People wanted to attack the pilot and began to shout at him that he was a "killer". Everyone was really disgusted," the paper reported.
Another witness told Expresso: "We saw a plane flying very low and landing on the beach. First hit a man and then a little girl."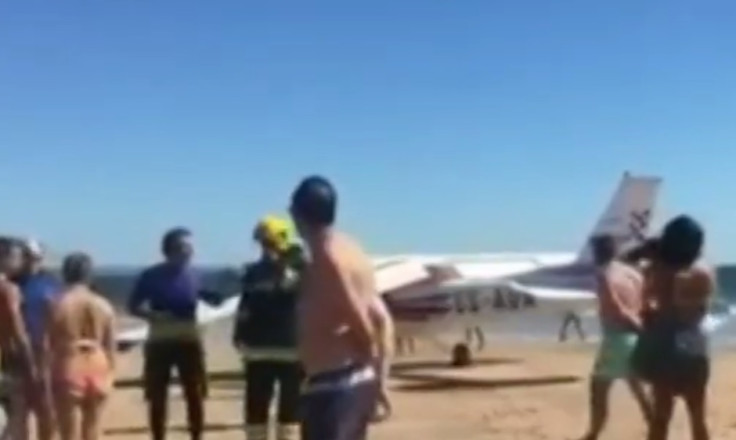 Media footage from the scene appears to show a light aircraft in the water of a beach, with emergency services attending. The small aircraft, reportedly a Cessna, appeared to have a partly broken left wing.
The victims were said to be sunbathing when the plane made its emergency landing. The girl who died had been with her parents, who were unhurt, the Associated Press reported.
Police said two people inside the aircraft were being questioned by authorities. Maritime Police Chief Pedro Coelho Dias confirmed: "The victims are a man and an eight-year-old girl. They were hit by the plane and died at the scene."