Two men found a wounded great white shark and took this incredible video
The Marine Conservation Science Institute said the injuries 'would likely not kill the shark'.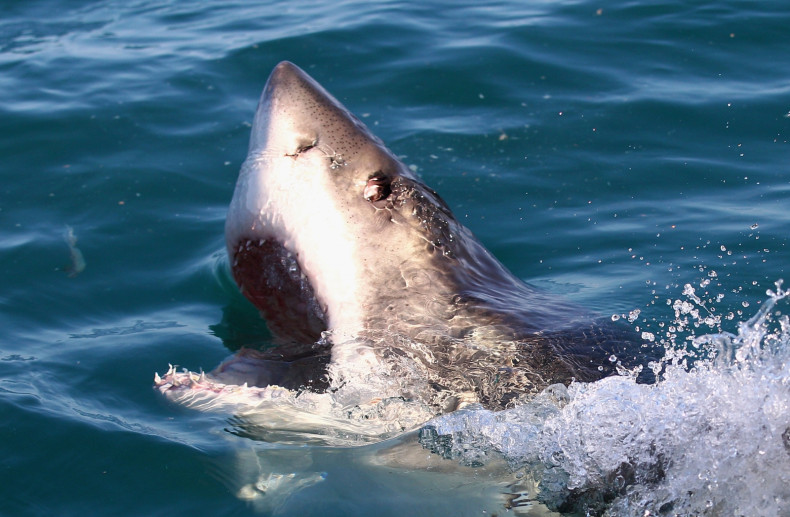 Two friends in Puertecitos, Mexico caught once in a lifetime footage when they stumbled across an injured great white shark thrashing in shallow waters just meters away from them.
Pearson Brothers Winery shared the video on Facebook where it has now been shared hundreds of times.
In the expletive laden video, the shark looks clearly injured with a gash on its back. The great creature also seems to move sluggishly away from the cameraman.
The video was shared on Facebook by the Marine Conservation Science Institute, which suggested it was a Guadalupe White Shark: "big pregnant females pup both in the Sea of Cortez and the Pacific side of Baja. The Sea of Cortez is loaded with gill nets; typically the shark can break through it, but occasionally they get so entangled that they die."
Dale Pearson, who reportedly took the video, can be heard telling others that the shark has been hit by a propeller. The Marine Conservation Science Institute said it agreed that was likely what had happened to the shark but added that it "would likely not kill the shark...they are exceptionally tough with incredible healing ability."
It's not the only white shark story hit headlines recently. In late May, beaches around California were forced to close after sightings of 25 great white sharks, with some reportedly 10ft long.
The video also takes an unexpected turn when Pearson's companion suddenly gets bitten by something else - Pearson says on the video that it's a "stingray hit" before showing a clip of the man's injured foot.
Warning: Very strong language