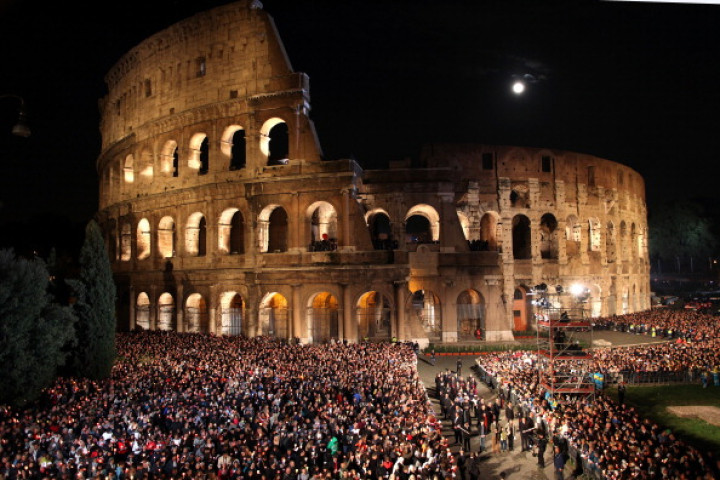 Italy's cultural minister has given the go-ahead to hold cultural events at the Colosseum (or Coliseum) some 2,000 years after gladiators last fought at one of the world's most beloved touristic sites.
While there are no plans to use the space for gladiatorial contests, cultural minister Dario Franceschini has proposed rebuilding the wooden floors through the arena, where centuries ago wild animals and gladiators fought, reported Nick Squires at The Telegraph.
At a press conference in Rome on Friday (21 November), Franceschini said: "I'm convinced that with the intelligent reconstruction of the arena in the Colosseum, the monument that is a symbol of Italy could become even more attractive to tourism."
Franceschini has insisted that the venue will strictly be open only for concerts and cultural events.
"We're not going to be hosting a match between Roma and Bayern Munich," said Franceschini.
While critics warn that reconstruction of the arena could damage the stone structure, Franceschini says the move is aimed at bringing to life Italy's ancient monuments while "adding value" to its cultural heritage.
"It's not something that you can do in two minutes. But the debate is open and it's going to be very interesting," said Franceschini.
The Colosseum is the world's largest amphitheatre and is estimated to hold between 50,000 and 80,000 spectators at a time.