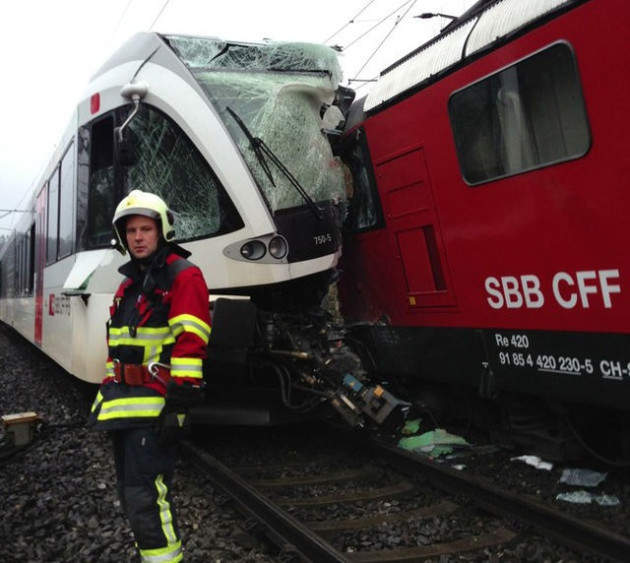 Police in Switzerland have confirmed that 17 people have been injured after two passenger trains collided in the Schaffhausen area.
The accident occurred shortly before 07:30am local time (06:30GMT), according to Schaffhausen police.The trains involved were travelling from the cities of Winterthur and Schaffhausen.
The locomotive of the train travelling from Winterhur - a double-decker passenger train - derailed when it was hit by the regional train near the station at Neuhausen-am-Rheinfall.
Nine people were taken to hospital, including both the train drivers, but their injuries are not thought to be injured. Others were treated at the scene.
Jean Philippe Schmidt, spokesman for Swiss rail company SSB, said: "The train hit the emergency breaks and everyone was thrown out of their seats.
"One person was bleeding heavily from the head."
One eyewitness told 20minutes.ch he had seen "an old lady lying unconscious on the ground who was bleeding a lot."
The cause of the accident is not known.
Initial reports suggested as many as 30 people were injured in the crash, based on eyewitness accounts.