Children as young as two have accessed violent and sexually explicit material online, according to a survey by uSwitch.com.
More than three million families in Britain found their children watching online porn. Almost a fifth of parents caught children as young as two watching, the findings revealed.
Marie-Louise Abretti, telecoms expert at uSwitch.com said: ''Our research reveals a staggering number of children exposed to inappropriate content online at a worryingly young age.
"Nowadays, children not only have access to home computers but also portable devices such as tablets and smartphones so it's far harder for parents to keep tabs on what their children are getting up to.''
The survey showed that parents were struggling to cope with the growing web technology available and were in the dark over how to put filters on home computers and smartphones.
Nearly two-thirds of families have never installed parental controls on smartphones used by their children but Abretti said it was possible to restrict the material children could access.
She said: "Simply having a smartphone registered to a child user will stop them being able to access adult content. You can also turn off location services used by apps like Facebook, which stops other people being able to see where your child is.
"Schools, mobile networks and broadband providers all play a part in keeping children safe online, but parents agree they should take primary responsibility. Unfortunately, not all parents are clued up about the many different parental controls available that can filter inappropriate content and keep their kids safe."
The table below reveals statistics about parental controls on various internet-enabled devices in their homes.
HAVE YOU SET UP ANY PARENTAL CONTROLS ON ANY OF THE FOLLOWING INTERNET-CONNECTED DEVICES IN YOUR HOUSEHOLD?
DEVICE
YES
NO
Home computer
58%
42%
My laptop
53%
47%
My child's laptop
57%
43%
My tablet
42%
58%
My child's tablet
60%
40%
My smartphone
36%
64%
My child's smartphone
42%
58%
Source: uSwitch.com
Claire Lilley, head of child safety online at the NSPCC, called the findings of the report chilling.
She said: ''The NSPCC has been warning for some time now about the dark influence that extreme, violent and pornographic material can have on children, who can sadly find it relatively easily online.
"This material can be extremely upsetting and confusing for young people, and be damaging at important stages in their development. It gives them a distorted view of sexual relations and puts pressure on children to imitate what is being shown.''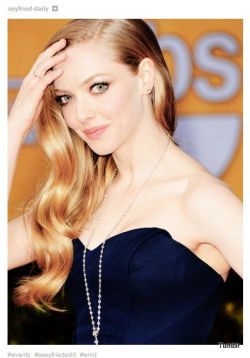 In 2013, Hollywood A-lister Amanda Seyfried revealed she first watched pornography when she was just six and said the experience had a profound influence on the way she viewed sex.
"It was a cop - a guy dressed in a cop costume, and it was a girl going down on him," she said. "It was the first time I'd ever seen a penis, and I remember it being very graphic.
"I remember when he came - it was so terrifying. It was funny. But it was also, like, so, so, so wrong."
Seyfried said she was concerned about children being exposed to pornography as it could distort how boys treat women when they are older.
She said: "It's probably a bad idea for young boys to see how women are being depicted in men's fantasies.
"It could get very dark."