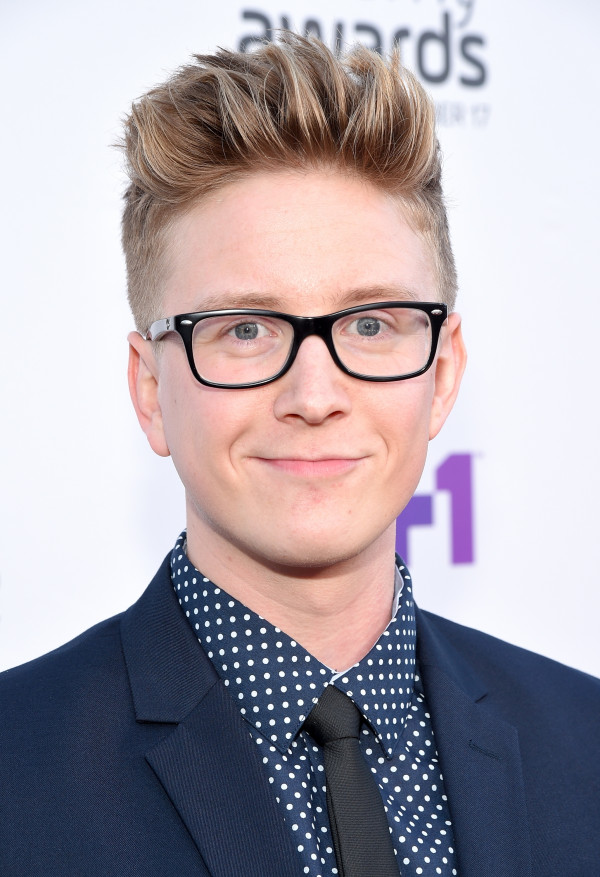 With more than 7.6 million subscribers to his YouTube channel, Tyler Oakley has the power to influence legions of people. It is no surprise threfore that the vlogger finds it hard to fathom how he has become a role model and spokesperson for the lesbian, gay, bisexual and transgender (LGBT) community due to his own coming out experience.
In his new autobiography Binge, the 26-year-old details what it was like for him coming out as gay to his family and friends while living in a religious household. His openness has made the vlogger a respectable figure for other youngsters sharing the same plight, but Oakley admits his position as a role model takes some adjustment.
Speaking to IBTimes UK, he said: "I always had subscriptions to LGBT magazines and I would look at these people that I looked up to – it never occurred to me that YouTube could be a place where somebody in those magazines [could] come from.
"It was never a goal for me [becoming an LGBT spokesperson], it was just something that fell into place. Even to this day I don't even know if I would call myself [a role model] but I definitely get messages from people that say me or other YouTubers have positively affected their lives. To me, that's the most important thing and whether that translates to a title of advocacy, that's cool but I think the most important thing is those one on one connections."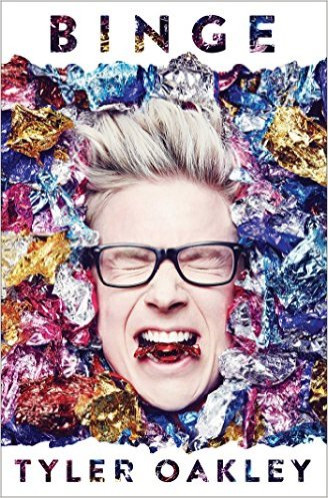 In June 2014, Oakley received the Trevor Youth Innovator award after raising more than $1m (£650,000) for anti-suicide organisation The Trevor Project, which assists youths in the LGBT community. Despite his incredible achievements in such a short space of time, Oakley insists it was never his plan to become a spokesperson for others. He said: "That's never been the goal but now that it has come to fruition, I don't take it lightly.
"It's one of those things where even if it's not the intention to become a role model in some capacity, if you're having an impact on somebody's life then you have the opportunity to harness it or ignore it and to use it for good, to ignore the potential. I try my best to do my best and hopefully that positively affects people's lives."
Addressing the possible pressures of having millions of people looking to him for advice and inspiration, the vlogger revealed: "Sometimes it's a little difficult to always be conscious of what you might say or do but I always try to remind myself that no one can be representative of an entire community and it's impossible for everyone to connect with that one person. I think the best option is to be your best self and to amplify the voices in that community so there are options for people to look up to."
Of all the books released by YouTube vloggers, Binge might be the most brutally honest yet, with topics including Oakley's Twitter feud with One Direction and what really happened when he visited the White House and interviewed First Lady Michelle Obama. When asked which chapter was the hardest to write, Oakley admitted: "There were a few where I would start the chapter and then delete everything because I didn't really know how to talk about it. One of those chapters would have been the title chapter, Binge, talking about eating disorders and body image issues.
"It's something that is so prevalent and swept under the rug, at least for men. So to talk about my experiences and still what I deal with today surrounding body issues was kind of like pulling off the band aid and showing what I [currently] deal with. That was a challenge for me. Another challenge was talking about relationships, which I never talk about in my videos. To share something that's really personal and intimate with a lot of people was a little intimidating."
Binge is available to buy now.