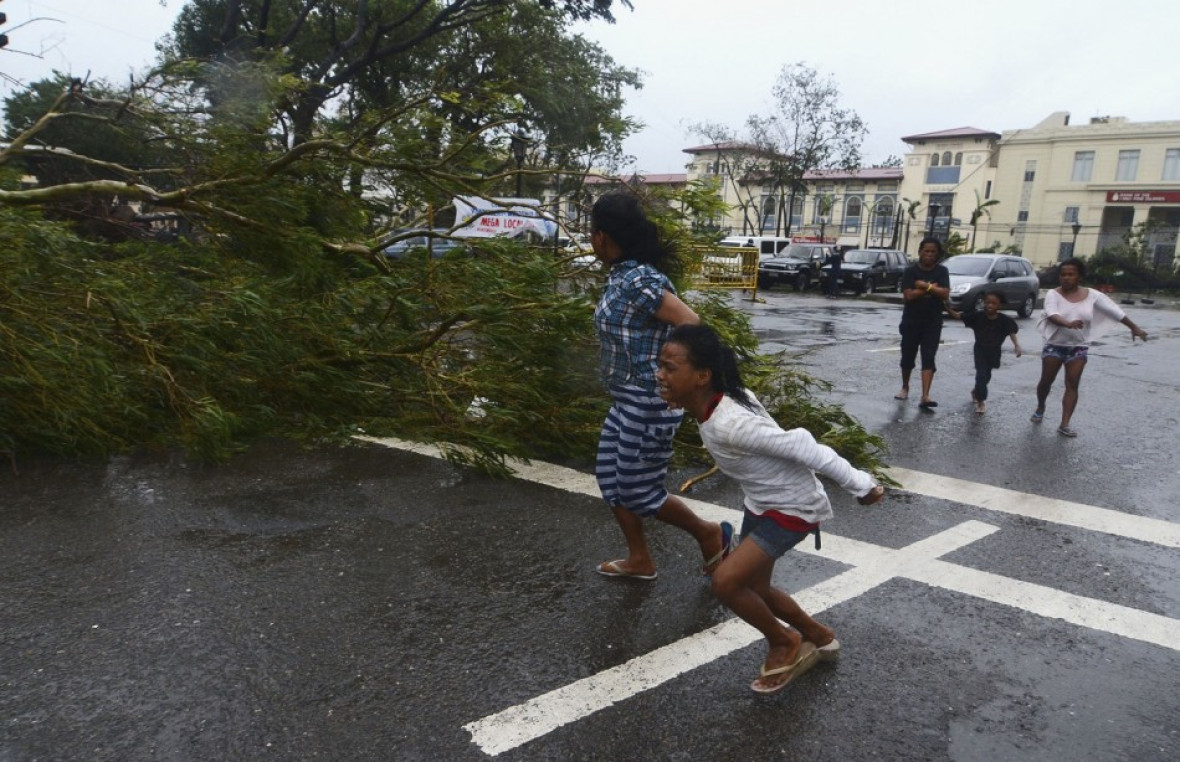 The super typhoon that slammed into the central Philippines weakened as it left the southeast Asian archipelago.
Typhoon Haiyan, locally known as Yolanda, was moving into the South China Sea west of Palawan island at 35km/h.
Its winds had significantly weakened and at their height were blowing at 195km/h with gusts reaching 230km/h.
One of the strongest storms on record, Haiyan made landfall over the eastern municipality of Guiuan and rapidly moved northwest.
The superstorm lashed several central provinces with strong winds and heavy rains, killing at least four people and injuring dozens of others.
Moments before it hit land, Haiyan recorded 314km/h winds, gusting at 379 km/h, according to Nasa.
"Haiyan's clouds extended over the entire country from the Cagayan valley in the north to the Soccsksargen region in the south," Nasa said.
Two people were electrocuted in separate storm-related accidents in the provinces of Masbate and Surigao del Sur.
Another person died after being struck by lightning in Zamboanga City. The fourth fatality was hit by a falling tree.
As night fell on the Philippines it was impossible to know the full extent of casualties and damage as communications and power were down in many areas
The typhoon winds and fierce rainfall triggered landslides, uprooted trees and ripped off roofs, Southern Leyte governor Roger Mercado said.
"When you're faced with such a scenario, you can only pray and pray and pray," Mercado said.
"About 90% of the infrastructure and establishments were heavily damaged."
Hundreds of flights were cancelled and many buildings damaged.
"About 90% of the infrastructure and establishments were heavily damaged," Gwendolyn Pang, the secretary general of the Philippine National Red Cross, told CNN.
Nearly 750,000 people were forced to leave their homes as authorities had ordered pre-emptive evacuation and other measures to minimize casualties.