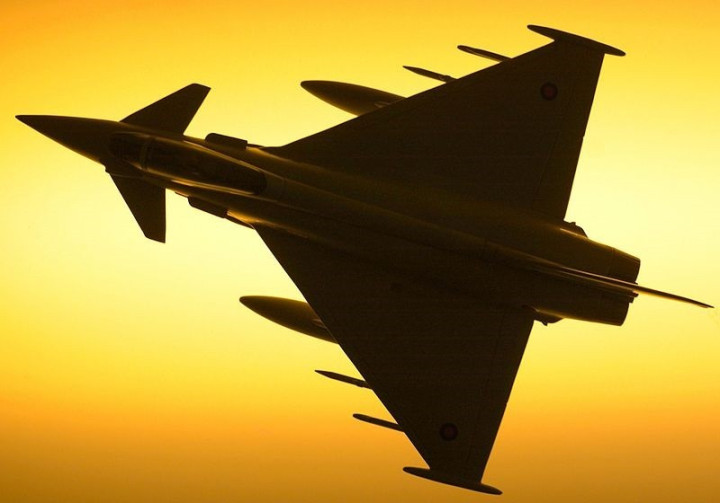 British fighter jets escorted a Pakistan International Airlines passenger aircraft from outside Manchester to Stansted airport following an onboard incident.
The MoD said Typhoon jets were scrambled to escort flight PK709 after a distress signal was given. Two people have been arrested.
The flight was originally flying from Lahore in Pakistan to Manchester. The RAF said that a jet was scrambled from RAF Coningsby in Lincolnshire to escort the plane into Stansted - the UK's designated counter-terrorism airport.
The aircraft was reported to be carrying 257 passengers.
An image from FlightRader24 of the aircraft's flightpath shows the plane going off-course and circulating over the UK before heading towards London.
Police confirmed that two men had been arrested on suspicion of endangerment of an aircraft.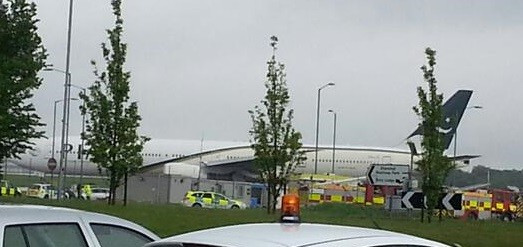 Stansted confirmed the airport is operating as normal following the incident.
An MoD spokesperson said earlier: "A Typhoon aircraft has been launched to investigate an incident involving a civilian aircraft within UK airspace."
It is reported that the alleged onboard incident happened 10 minutes before the aircraft was due to land. British security source said that early indications were that the diverted plane was not subject of terror attack, according to Reuters.
PIA said it had no communication with the pilot during the emergency.
Essex Police said that the suspects had been removed from the plane.
"Police and partners are continuing to respond," a spokesman said.
Stansted Airport PK709 Alert: Two Men Arrested Following 'Threats to Pilot'