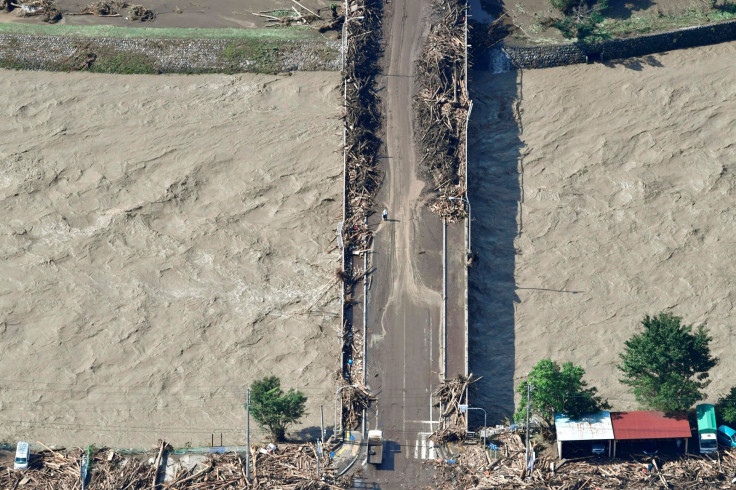 At least nine people have been found dead inside a nursing home for the elderly – Ranran – in Iwaizumi town of Iwate prefecture, Japan, officials confirmed on Wednesday (31 August). The incident happened as the house was flooded by heavy rains caused by Typhoon Lionrock. Officers are now trying to identify the bodies of the deceased.
Iwaizumi is the same town which was devastated by the 2011 tsunami and earthquake that damaged the Fukushima nuclear reactor and left more than 18,000 people dead.
According to reports, typhoon Lionrock hit across northern Japan on Tuesday night, bringing up to 300mm (11.8in) of rain that overflowed the banks of a river, near which the elder nursing home was situated. The flood water with mud swamped the old age home, meant for people suffering from dementia, along with another nursing home in the same compound.
NHK reported that nursing home staffer told an official that all residents and employees at their facility had evacuated to the building's third floor, but that people in Ranran could not to do so.
The natural disaster has also claimed lives of two other people in the prefecture and left three missing.
Around 400,000 people have been asked to vacate the region as chances of landslides and coastal flooding is high. Flights and rail services have also been cancelled in the area.