More than 120 flights to and from Hong Kong, scheduled for Monday (1 August) and Tuesday (2 August), have been cancelled as Typhoon Nida, after lashing Philippines over the weekend, now heads toward the city and southern China.
Cathay Pacific and its subsidiary Dragonair have cancelled all their flights for 16 hours, the airlines said in a statement. A spokesperson for Hong Kong Airport Authority said the public should check their website and with the airline before departure for latest information.
The typhoon was generating wind speeds of 420 kilometres per hour east-southeast of Hong Kong at 1pm local time (6am BST) on Monday. The Hong Kong Observatory said that the trajectory of Nida indicated that it would move northwest to west-northwest at around 25km per hour and inch closer to the nearby Guangdong province, and then strengthen gradually.
The Observatory said that it would consider raising the signal of the typhoon from Number 3, which was issued at 11:40 am local time (4.40 am BST) to Number 8, the third highest tropical cyclone warning, on Monday evening.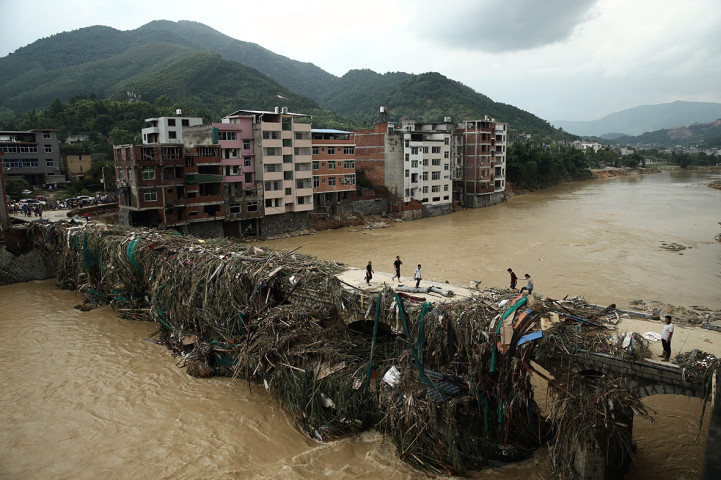 "The weather will deteriorate rapidly after sunset. There will be squalls, heavy rain and rough seas. There may be flooding in low-lying areas," the observatory added. It stated that the typhoon was expected to come during high tide which increases the chances of flooding.
On Monday, China initiated emergency response to cope with any damage from the typhoon. China's National Meteorological Centre gave out an orange alert for gales and heavy rain in its southern provinces. The China National Commission for Disaster Reduction asked for people to stock up on daily supplies to last one to three days, Xinhua news agency reported.
In Fujian, where Nida made landfall on Monday, coastal cities Zhangzhou, Quanzhou and Xiamen have closed down tourist spots near the sea.