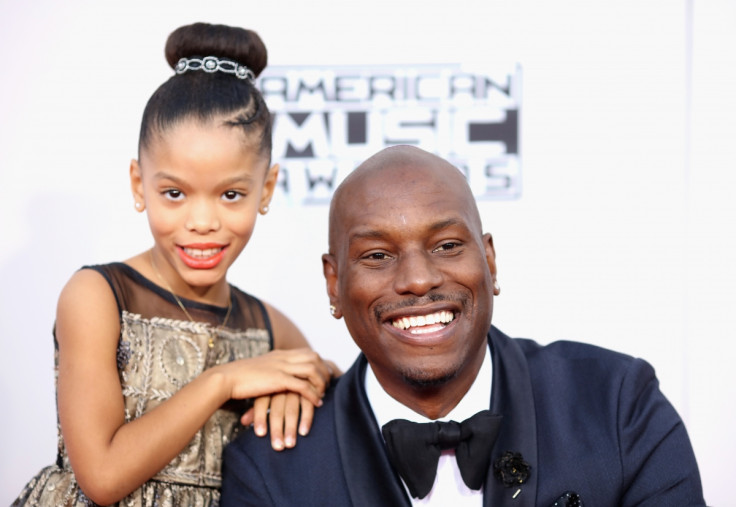 They say a father is a daughter's first love and his son's first hero, and it looks as though Tyrese Gibson is hell-bent on earning his stripes. The Hollywood star has revealed that he has bought his eight-year-old daughter a private island.
Speaking to Entertainment Tonight at the GQ Men of the Year party, he gushed about little girl Shayla Somer Gibson."My daughter gets me right every time, I'm missing her tonight... it's a school night so she's at the house sleeping," he said. "Life is good ... daddy duties are real, man, I love it."

Asked what he intended to get her for Christmas, Gibson remained tight-lipped: "She watches a lot of TV so I wouldn't want to put it on air, because she will probably see it."
However, he did let slip that he recently gave Shayla her most lavish gift to date: her own island. "Can't say where," he said. "She knows all about it and the island is called Love Island. I'll be putting it up on my Facebook soon."
The 36-year-old singer and actor shares custody of his little girl with his ex-wife Norma. In February 2014, the former couple made headlines after they became embroiled in a bitter custody battle. "Norma Gibson, Tyrese's ex-wife, denied him a court custodial order with their daughter Shayla on February 11, 2014," his representative told Us Weekly in a statement at the time. "Tyrese arrived to pick up Shayla and was denied access by her mother. Mr Gibson called the police to the scene, and Mrs Gibson called TMZ."
Earlier this year, the Stay hitmaker launched his own publishing company and collaborated with his daughter on a book series "She just really brought me up to speed on a lot of things that she feels like her friends would love to read about, so we wrote six books together and I'm getting all of the artwork done on it now," Gibson told PEOPLE magazine.
"[The books are] about bullying, faith, sharing, being courteous and nice. The name of my publishing company is called Gibson and Gibson Publishing, and she's the other Gibson".