P Diddy has revealed himself to be a big fan of ITV period drama Downton Abbey, admitting he has even shed tears over the gripping storylines. The Bad Boy Records boss explained how he became invested in the series and once sent a letter to the show creators when they killed off one of his favourite characters.
With its tales of heartbreak, class differences and romance, Downton Abbey has become one of the most popular UK TV shows since it started in 2010, also attracting a large US audience. Revealing how he came across the series, P Diddy, real name Sean Combs, said during a BAFTA TV tribute to the show: "I'm a big fan of Downton Abbey. I kind of stumbled on it.
"I'm interested in history, kings and lords. I watched episode one and got wrapped up in it. Then I found out I had a crush on Lady Sybil. I watched it every week to see her pretty eyes and discovered the show was excellent. The writing is incredible and each character is such a great actor." However, Diddy, 46, admits he did not cope well when Lady Sybil died in season three, stating: "When she died it was devastating to me.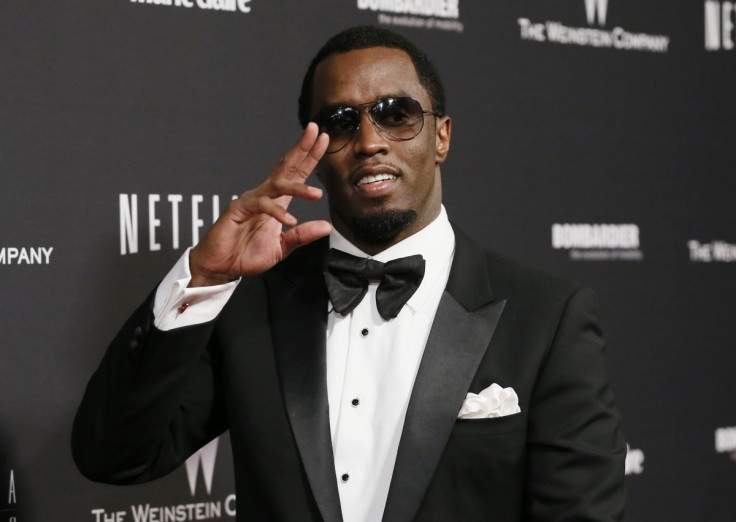 "I was angry and wrote to the creators saying it was uncalled for and stressful. Then when Matthew Crawley died, it was straight tears in my house. His plight as an outsider coming in, being hit with a fortune and having to figure it out, reminded me of myself." Downton Abbey finished airing season six in November 2015 and will bow out for good with its last Christmas special on 25 December 2015. Sharing his feelings on the end of the series, Diddy said: "I love the British. But I'm not happy the show is ending. We have to do something about it."
It is not the first time Diddy has praised Julian Fellowes' show. In 2013, the rapper starred in a Funny Or Die spoof in which he said Downton was his "favourite show of all time", adding: "Yes, I am an Abbey-head proudly." In the spoof, Diddy pretended to be the first black character to be cast on the show and superimposed himself into a scene with the main cast members including Lord Grantham played by Hugh Bonneville and Violet Crawley, the dowager countess, played by Maggie Smith.
Watch P Diddy's Downton Abbey Funny Or Die spoof: