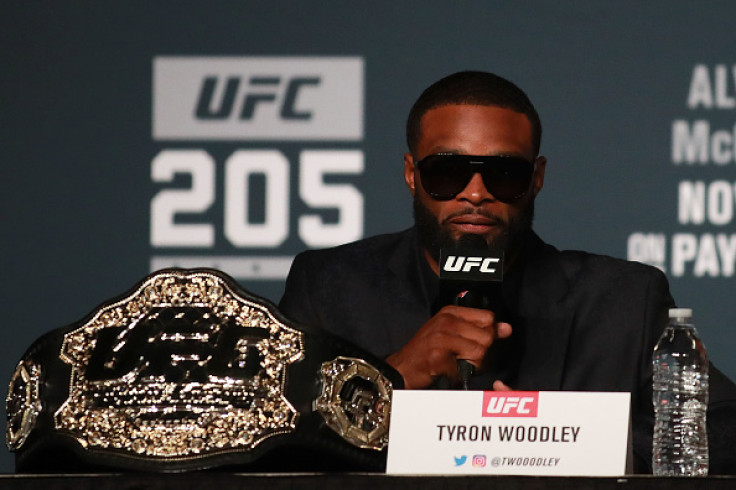 A welterweight title bout between champion Tyron Woodley (17-3-1 record in MMA) and Demian Maia (25-6 record in MMA) at UFC 214 headlines the three fights recently announced by the company.
Woodley, who last defended his title in a decision victory over Stephen "Wonderboy" Thompson at UFC 209, confirmed the news that he will undergo his third title defence against the Brazilian.
Maia has been the outright number one contender for a while but it was not until his split decision victory over Jorge Masvidal at UFC 211 that the wheels for a second career title fight were in motion for the jiu-jitsu specialist.
In addition, UFC president Dana White revealed that Georges St-Pierre will likely face the winner of the welterweight title fight.
"GSP" was originally supposed to face middleweight champion Michael Bisping, however, with injuries delaying both fighters, White called it off and claimed that St-Pierre would return to fighting at welterweight.
"Georges and I talked a couple days ago when he was in Vegas," White said, as quoted by MMAJunkie. "Georges is saying he wants to fight; we'll get this thing figured out."
"We're talking about Tyron Woodley and Demian Maia. These two are going to fight soon. That will free up the 170-pound champion for Georges St-Pierre to return and try to regain his belt."
Woodley and Maia will meet on 29 July at the Honda Center in Anaheim, California in a card headlined by the light heavyweight title rematch between champion Daniel Cormier and the controversial Jon Jones.
Two other fights were announced by the company for UFC 215 in Edmonton, Alberta, Canada on 19 August.
Former heavyweight champion Junior Dos Santos (18-5 record in MMA) will look to get back to winning ways following his loss at UFC 211 as he takes on hot prospect Francis Ngannou (10-1 record in MMA).
In the other bout, light heavyweight rising star Tyson Pedro (6-0 record in MMA) looks to continue his journey up the rankings as he will face Ilir Latifi (12-5 record in MMA).
However, in other news, Robbie Lawler's fight with Donald "Cowboy" Cerrone at UFC 213 has been called off due to the latter suffering a staph infection and pulled groin.
"Here's the deal. 'Cowboy' Cerrone is a stud. He's too tough for his own good," White told MMAJunkie. "He absolutely wanted to fight. The kid's got a pulled groin; he's got a bruise from his knee to the inside of his groin. And his other knee is blowing up; he's got staph infection."
"Could he come out and fight? Probably. Should he come out and fight Robbie Lawler with a pulled groin? No, he shouldn't. We're going to get him healthy and remake the fight."