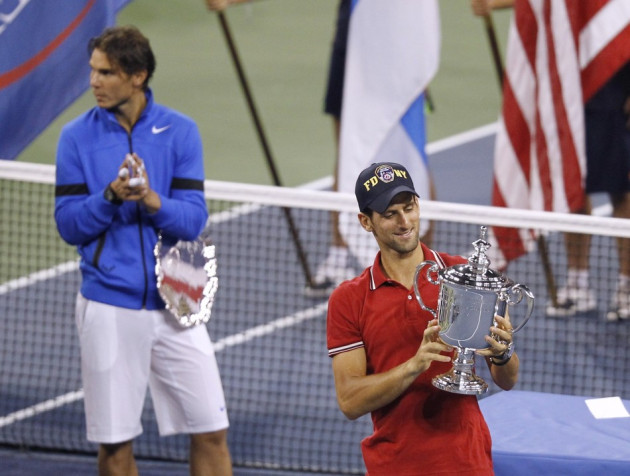 Novak Djokovic continued his quest to be considered one of the greatest players in the modern game with a 6-2 6-4 6-7 6-1 victory over Rafael Nadal in the U.S. Open Final Monday.
The 24-year-old Serb battled through an epic encounter with defending champion Nadal to become only the sixth player to claim three grand slam titles in one year.
Djokovic was visibly struggling with lower back and rib pain in the third set tiebreaker, as Nadal threatened to mount a comeback. But the world number one recovered swiftly and sealed the fourth set emphatically to win his first U.S. Open title and the fourth of his career.
"At this level you need those tough matches against top guys," Djokovic told reporters. "To get confidence that you can really win majors and win the big matches.
"I guess it just clicked in my head. Throughout the last couple of years I didn't change my game in any major way. I think most of the strokes are the same that they were.
"It's just that I'm hitting the shots that I maybe wasn't hitting in the last two, three years now. I'm going for it. I'm more aggressive to the semi-finals and finals of major events."