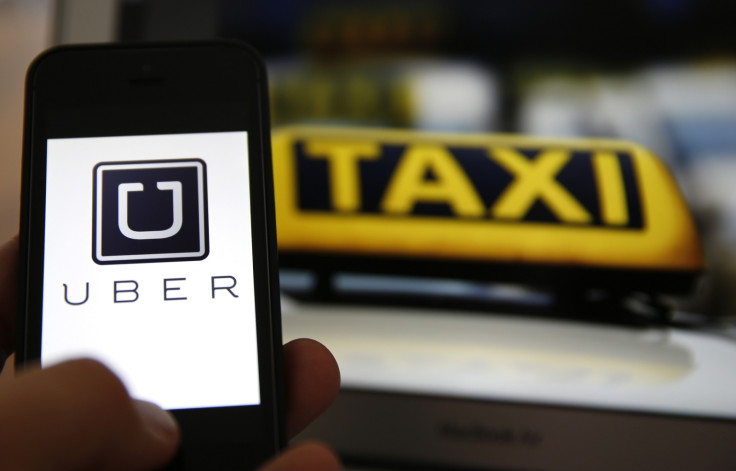 Popular ride-hailing services Uber and rival Careem have abruptly halted services in Abu Dhabi, the capital of the United Arab Emirates (UAE) since Saturday (27 August) after drivers were reportedly arrested by authorities. Citing "an operations manager whose company provides limousine services to Uber and Careem", Emirates newspaper The National reported around 50 drivers were arrested over the weekend.
"One of our drivers was put in jail at the weekend and it's happened with loads of drivers from other limousine companies as well," the manager said. "There's a lot of confusion as to why they were arrested. We haven't been able to see them or speak to them yet." Another driver said about 70 cars had been impounded as well.
Both Uber and Careem, which were launched in Abu Dhabi in 2013, have said that their services in neighbouring tourist hotspot and commercial hub Dubai have not been suspended. They have not specified the reason for suspending their services or when they plan to resume operations. However, they have insisted that the suspension is temporary.
"This is a temporary suspension and we will let you know of any further updates," an Uber spokesperson in Dubai told Reuters.
Careem's marketing vice president in Dubai Christian Eid said the companies decided to go offline due to "nervousness and lack of clarity" over the detention of their drivers.
"A number of the limousine companies we work with had their drivers stopped, with the result being that the companies decided to go offline on Saturday out of nervousness and lack of clarity," Eid said. "We don't have clarity on what's going on yet but with so many drivers withdrawing, prices have gone up due to lack of supply. We didn't think this was fair on our customers so we decided to temporarily suspend the service until we know what's going on."
General manager of Abu Dhabi taxi regulator TransAD, Mohamed Al Qamzi, said both companies have occasionally offered their taxi-hailing services at a lower rate than licensed limousines in violation of regulations.
"Careem and Uber are allowed to operate according to the regulations, which say that they can work with limousine companies as long as they follow the pricing for limousines," Al Qamzi said. "They are bringing customers to limousine companies, which we encourage, but they don't have the freedom to set prices where they are in competition with the taxis."
In June, the Roads and Transport Authority (RTA) in Dubai announced plans to draw up regulations to govern companies such as Uber and Careem "to ensure security and safety".
In May, the RTA said illegal transport firms, including mobile-based transport services, could be slapped with a fine of Dh 50,000 (£10,370). Fines for individuals running transportation services without a permit would face a fine of Dh 20,000. However, Uber and Careem were issued permits in April, the RTA said.
Continuously looking to expand its global presence, Uber has been investing heavily in the Middle East and North Africa having recently secured a $3.5bn investment from the Public Investment Fund of Saudi Arabia.
However, its international expansion efforts have been beset with legal issues, protests and growing tensions with regulators due to its pricing structure, labour practices and fierce competition with local rival taxi services in numerous global cities including London and New York.