At E3, Ubisoft has lifted the lid on its upcoming next-gen games, including Assassin's Creed 4, Splinter Cell: Blacklist, The Crew and brand new title, The Division.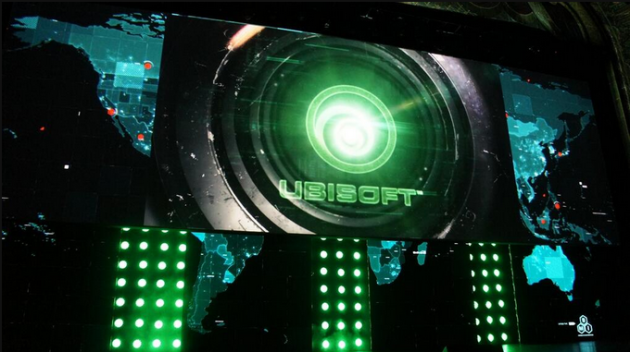 While most were expecting Ubisoft's E3 press conference on Monday to focus on the company's next big title Watch Dogs, which dominated E3 in 2012, it was another title which stole the headlines.
Though Ubisoft did show the CG trailer of Watch Dogs which leaked ahead of its keynote, the company launched a surprise new IP called The Division, a online RPG that forms part of the Tom Clancy series.
In The Division, players team up with three friends to scour the five boroughs of New York City after a flash flu pandemic pulls the city's infrastructure offline. It's a third-person shooter, incorporating RPG elements such as levelling up, which allows you to explore all of Manhattan, Brooklyn and the other areas of NYC.
The trailer showed a team of three players arriving at a police station overrun by looters. After drawing the enemies outside, a brief gunfight broke up, during which a fourth player, who was playing The Division via a companion app for the iPad, arrived piloting a flying gun turret. Like several other games launched so far at E3, The Division supports cross platform functionality and will allow players to join games from their phones and tablets to perform secondary roles such as manning these turrets.
Splinter Cell: Blacklist will launch in 2014 and feature the return of Mercs vs. Spies, the series' trademark multiplayer mode. It will see protagonist Sam Fisher join forces with a much larger team of operatives than in past Splinter Cell games to battle a global terror threat which calls itself Blacklist.
Assassin's Creed 4: Black Flag, which is set in the maritime Caribbean and due to launch in November also featured by way of a new CGI trailer and some brief gameplay footage showing player character Edward Kenway getting into a bar fight and battling with enemy pirate ships. Director Jean Guesson appeared on stage, saying the game was "an invitation to immerse yourself in the most ambitious open-world ever."
Ubisoft's next-gen multiplayer driving game The Crew also got a large portion of stage time and will allow players to team up with three friends online to tackle smash and grab missions and competitive races. It features a scaled-down version of the entire United States and terrain ranging from sand and snow, to urban and forested areas. It's due for launch in early 2014.
South Park: The Stick of Truth, which was purchased by Ubisoft following the closure of THQ, was also shown, with a promised release date of early 2014.
Also unveiled by Ubisoft were Rayman Legends, which will launch on 3 September for Xbox 360, PlayStation 3, PS Vita and Wii U, and two new Trials games: Trials Fusion, which is coming to next-gen consoles and Trials Frontier for mobile devices.
Just Dance 2014 was also trailed for next-gen and will support six person multiplayer.