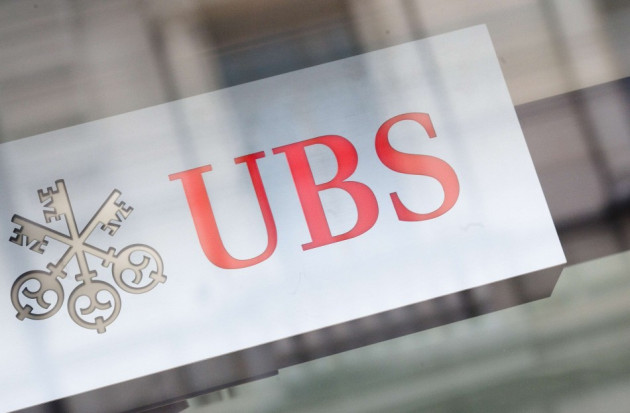 Swiss bank UBS has reported a fall in first-quarter profit that, however, beat analysts' expectations supported by higher revenues from the investment banking and wealth management divisions.
Net income for the first-quarter declined to 988m Swiss francs ($1.05bn/£678m) from 1.04bn francs a year earlier. On average, analysts polled by Bloomberg expected the bank to report net income of 412.3m francs.
In the previous quarter, the bank recorded a loss of 1.9bn francs, including a 1.4bn franc fine related to the Libor scandal.
Net fee and commission income for the first quarter rose 7% year-on-year to 4.1bn francs and net trading income more than doubled to 2.2bn francs.
UBS noted that its wealth management division delivered the highest levels of quarterly net new money since 2007, and the highest quarterly profit since 2009. Combined inflows into the wealth management businesses increased to about 24bn francs, the bank said.
The investment bank unit of UBS also reported strong results, with both corporate client and investor client divisions recording higher revenues.
"While it is too early to declare victory, we have shown our business model works in practice. Although markets improved, we still saw challenges, so I am very pleased with our performance," UBS CEO Sergio Ermotti said in a statement.
In 2012, Ermotti announced 10,000 job cuts at the bank in connection with its exit from most debt-trading businesses to focus on money management and boost profitability.
UBS, which is the second-largest private bank in the world after Bank of America, added that it had become the first bank to bring capital above the key 10% ratio demanded by new regulations, with a common equity Tier 1 capital ratio of 10.1% in the first quarter.
The bank noted that the absence of "improvements to the eurozone sovereign debt situation, European banking system issues, ongoing geopolitical risks, and the outlook for growth in the global economy" would impact client confidence, leading to weak activity levels.
Nevertheless, UBS said it remain confident that its "asset-gathering businesses as a whole will continue to attract net new money."