UCC shooting: Did shooter Chris Harper Mercer post a warning on 4chan?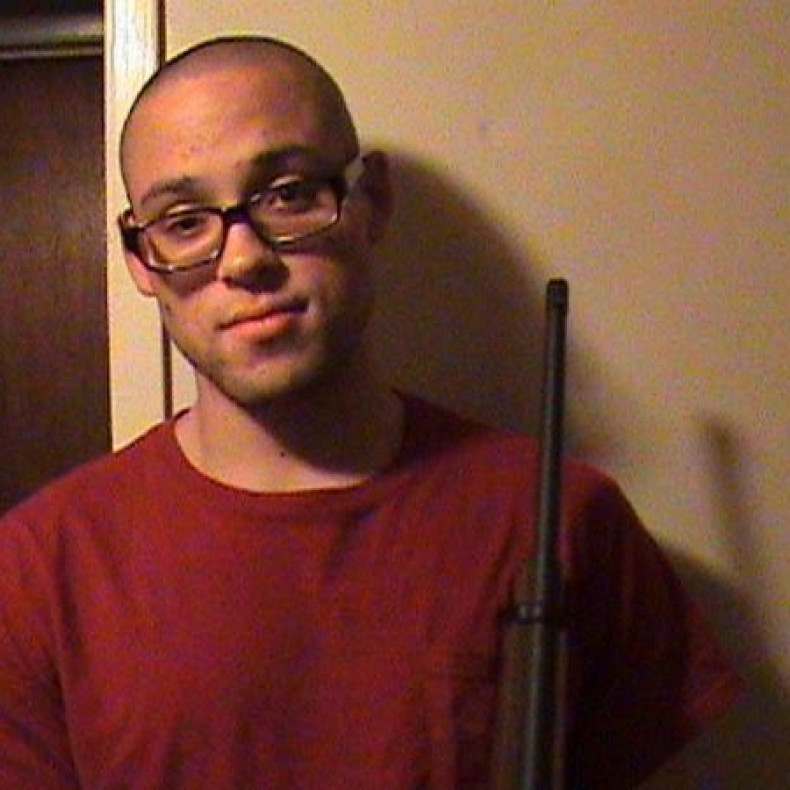 At least 10 people are dead and another sevn injured following a shooting at a rural community college campus in Oregon on 1 October. Umpqua Community College in Roseburg. Oregon was in a state of chaos as law enforcement officers evacuated the campus and shot Chris Harper Mercer dead.
The 26-year-old reportedly posted a disturbing warning of the shooting on an anonymous messaging board on 4chan the night before the incident. The messaging community was taken offline, but a cached version of the message was posted on Reddit.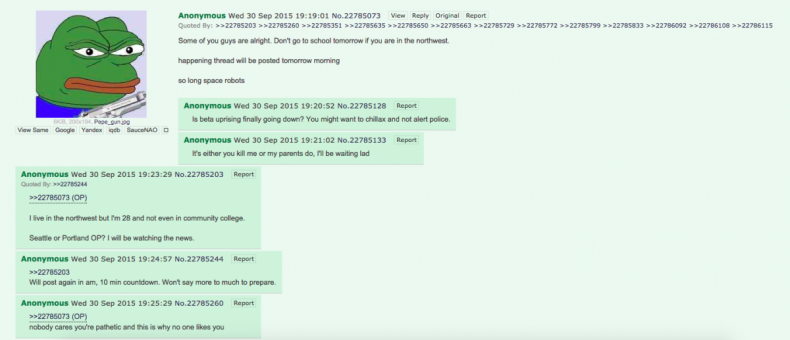 "Some of you guys are alright. Don't go to school tomorrow if you are in the northwest," the shooter allegedly wrote. "Happening thread will be posted tomorrow morning. so long space robots".
The disturbing message chain continued with other users giving the initial poster suggestions on how to go about the shooting. "I suggest you enter a classroom and tell people that you will take them as hostages. Make everyone get in one corner and then open fire," one anonymous user wrote.

Another anonymous poster added, "You might want to target a girls school which is safer because there are no beta males throwing themselves for their rescue. Do not use a shotgun. I would suggest a powerful assault rifle and a pistol or 2x pistols. possibly the type of pistols who have 15+ ammo".
However, there were some users who blasted the original poster for his actions. IBTimes UK cannot verify the authenticity of the message thread and has reached out to 4chan for confirmation.
USA Today reported that authorities believe Mercer had a connection to the community college, although they are still trying to determine whether he specifically targeted victims or shot at random. According to CNN, four guns reportedly used in the shooting were recovered at the scene.