The UCLA shooter Mainak Sarkar, who killed his estranged wife before shooting his professor and himself, was known as a calm, smart and modest person by his former teachers and classmates in his Indian hometown.
The 38-year-old studied at one of India's elite engineering institutes, and the murders he committed have come as a shock to many Indians who knew him personally. Reuters reported that he may have been demoralised by the long struggle to achieve his doctorate degree in the US.
He was never the topper in class, but was a bright student and was always quiet, remembered his school teacher Goutam Biswas, who taught Sarkar in the ninth and 10<sup>th grade of St Michael's School in the East Indian city of Durgapur in West Bengal.
"My initial reaction was one of shock and disbelief," Biswas said. "How could he do this? That was the question that raked my mind for long hours. In school days, Mainak was a very level-headed, intelligent student and never did give any indication of abnormal behaviour."
Sarkar shot professor William Klug of the University of California, Los Angeles on 2 June. The investigating police officer of the murder-suicide made a shocking discovery that the gunman had made a 'kill list' that included the name of his estranged wife Ashley Hasti, who he murdered first in her Minnesota home before heading to UCLA campus intending to kill two professors. However, one of the professors on the list was unharmed.
Meanwhile, the police have found several containers of gas and a handgun in the trunk of the car that is believed to be of the gunman. A Nissan Sentra car was parked in a residential area of Culver City in Los Angeles, CNN reported. And the authorities have confirmed preliminary tests have shown that Sarkar used the same pistol to kill both his wife and the UCLA professor. However, the exact reason behind his intention to kill them still remains unclear.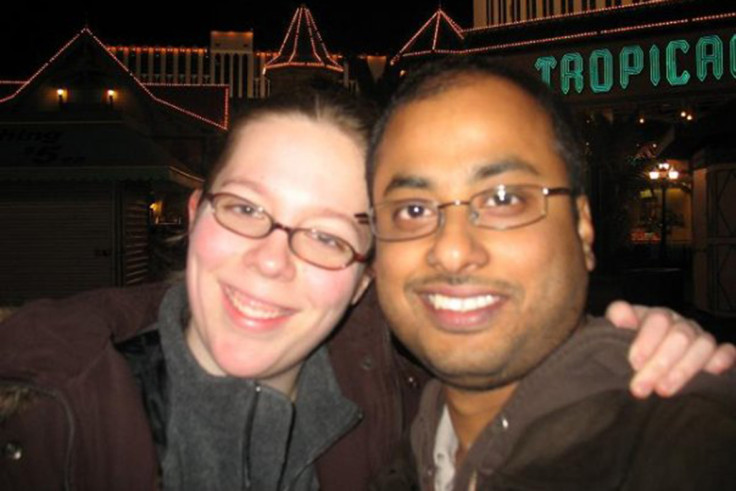 In 2000, Sarkar graduated in aerospace engineering from the Indian Institute of Technology (IIT) in Kharagpur, West Bengal.
"When I knew him in IIT he was a very friendly, nice, smart and ambitious guy with dreams to go for higher studies to the US," said Manish Kumar, who studied with Sarkar, and now works in the US.
Kumar added: "Nothing in his behaviour indicated that he would ever contemplate to carry out anything like this. Something has to have drastically impacted his mental balance in later years during his PhD for him to become so unhinged," the news agency quoted him as saying.