UCLA campus shooting: Victim revealed as William Klug as suspect in murder-suicide remains unnamed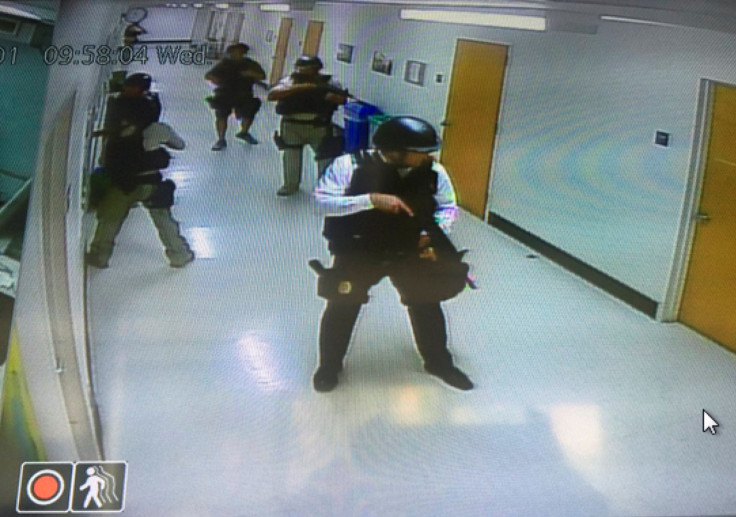 The victim of a shooting at the University of California, Los Angles (UCLA) campus was identified as William S Klug, a professor of mechanical and aerospace engineering. LA Police Chief Charlie Beck confirmed that the shooting, which forced the campus to go on lockdown, was a murder-suicide and that there was no further threat to students.
Klug, a 39-year-old father of two, was described as "brilliant and kind" by his colleagues and an "exceptional mentor" by a former student, the Los Angeles Times reported. "I am absolutely devastated," said Klug's colleague, Alan Garfinkel, a professor of integrative biology and physiology who worked with the victim to develop a computer generated virtual heart. "You cannot ask for a nicer, gentler, sweeter and more supportive guy than William Klug."
The El Segundo resident earned his undergraduate degree in engineering physics in 1997 from Westmont College, his master's degree in civil engineering in 1999 at UCLA and a PhD in mechanical engineering in 2003 from Caltech, according to the LA Times.
Police told CBS News that the murder-suicide involved two men and that a note and gun were recovered from the scene. The shooting occurred inside an office at the university's engineering building. "A homicide and a suicide occurred in the engineering part of the UCLA campus on the south side," Beck told reporters.
"It appears it is entirely contained. We believe there are no suspects outstanding, and no continuing threat to UCLA's campus," the police chief added. Beck told reporters that there were reports of at least three shots fired, but law enforcement then assessed the danger being over.
In an earlier press conference, LAPD Captain Andy Neiman asserted, "There's not been any reports of any bombs or devices." The shooter's identity has not been revealed, but he is believed to be a student, according to CBS News.
KNX1070 reporter Claudia Peschiutta reported the student was allegedly "despondent about his grades shot professor & then killed himself".
A university-wide alert system released a warning over Twitter at 9.58am PDT (5.58pm BST). Students were told to shelter in place through a message sent to the mobile devices.
The incident led to a "citywide Tactical Alert," the Los Angeles Police Department announced earlier. The tactical alert led to a sea of police armed with assault rifles and shotguns to descend on the campus, USA Today reported."We have literally hundreds of police officers and agents on campus," UCLA Police Chief James Herren said. "We are dedicated to ensuring the safety of the community. it is something we have trained to do."
The university lockdown was lifted about two hours after the shooting, around noon local time. UCLA, which is just a week before final exams, cancelled classes on Wednesday (1 June) but will resume normal operations on Thursday (2 June). The university announced it was making counselling services available to students, faculty and staff.
In a statement to KNX1070, LA Mayor Eric Garcetti said, "My thoughts and prayers go out to all those affected by what appears to have been a murder-suicide on the campus of UCLA. This horrific events, at an institution dedicated to learning and mutual understanding, reminds us once again of the fragility of a peaceful society. Thankfully, the campus is now safe—but I am heartbroken by the sight os SWAT teams running down avenues normally filled with students,and angered by the fear that one person with a firearm can inflict on a community. I want to commend the entire UCLA community for its extraordinary grace and calm on a traumatic morning."
© Copyright IBTimes 2023. All rights reserved.