A Wolverhampton Wanderers fan who has been involved in hooliganism for almost 30 years has been banned from every professional football match in Britain for five years following a civil action by West Midlands Police.
Gilroy Shaw, 47, of Bilston, has already been barred from attending Wolves home matches since 2010. Under that order he cannot be within five miles of the team's stadium Molineux for three hours before and after every match. In 1988 he received a five-year ban from every ground.
Now Shaw has received a Football Banning Order (FBO) at Birmingham Magistrates' Court after West Midlands Police said he had become a "Godfather" of hooliganism, notorious around the country and even abroad.
West Midlands Police Ch Insp Nick Rowe said: "Shaw is a familiar face at fixtures at home and abroad and tends to be at the centre of disorder, inciting rival fans, threatening violence, and getting involved in mass brawls.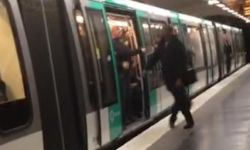 "He has been the number one target for us for some time but in recent years has become almost a godfather figure, organising and instigating violence and then slipping away while his minions throw the punches, hurl the missiles or damage property."
Shaw joins 165 others in the West Midlands alone who are the subject of Football Banning Orders, though most of these have criminal convictions.
FBOs have been controversial because even people not convicted of any crime can receive one, and as a consequence have their movements hampered and surrender their passports to police.
Five Chelsea fans accused of racially abusing a black man on the Paris Metro received FBOs totalling 18 years in July (2015).