Excitement about the footballing events happening over the next 24 hours has been somewhat tempered by the political earthquake that has hit our isles.
My initial thoughts about the news were that the price of food, drink and accommodation in the French capital would suddenly increase. Brexit will have an impact on those heading to Paris today (24 June) and tomorrow for another revisit of the Home Championships, Euro 2016-style.
Jokingly, some friends of mine and I discussed the possibility of Uefa disqualifying those individual nations that voted to leave on Thursday's historic EU referendum; on this basis, Wales would be heading back to Cardiff International Airport as we speak, leaving our scheduled opponents an extended French odyssey. Thankfully, no such conditions exist.
The loss to England, where Welsh hopes darkened under increasingly leaden skies over the Stade Bollaert-Delelis, was in stark contrast to the vibrancy of the performance by the boys in red at the Stade de Toulouse on Monday (20 June) against Russia. The whole occasion was a joy to watch – on and off the field.
As my friend Ian and I wandered the periphery of the Stade de Toulouse after midnight in bewilderment at the performance and final table, the beaming camera light drew us towards a welcoming Welshman who was reporting for Sky News. Cue our first appearance on live TV news – after reassuring those with the microphone and camera that we were sober enough to string a few sentences together on the magnitude of the Welsh victory. Those in Wales who have seen the clip inform me this is the first time I have ever smiled.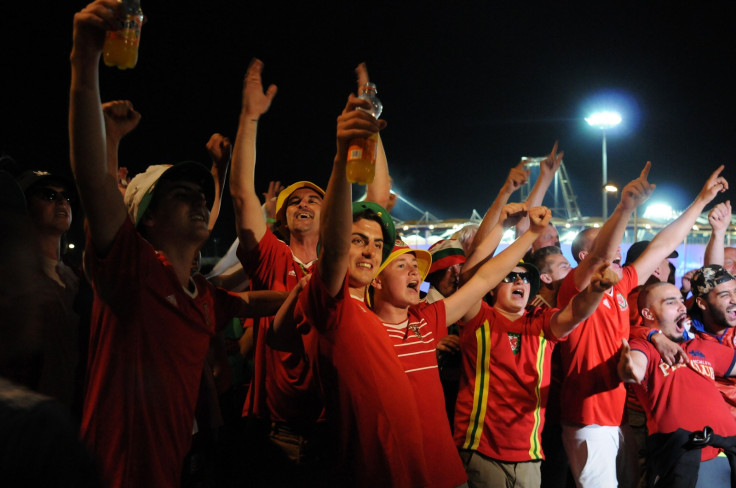 Topping the group was an incredible feat, aided by a stoic Slovakian rearguard in St Etienne. The gems in Chris Coleman's side – Gareth Bale, Aaron Ramsey and Joe Allen – were potent against an ageing and lethargic Russia. The prize for this achievement is a weekend in Paris, the beating heart of the tournament. This is the symbolic arrival of Wales in the Euros.
Most Welsh fans will not overlook the sporting significance of tomorrow's venue. The Parc Des Princes has seen little sporting pleasure for those of us who follow the oval ball. The task ahead for captain Ashley Williams and his team is to lay some of these ghosts to rest against an inferior – yet resolute – Northern Ireland.
I am concerned about how little nerves I have on the brink of Wales' most important football match in over 58 years. To say we are one win away from a major tournament quarter-final, matching our endeavours in Sweden in 1958, is surreal. A far cry from the struggles we endured in Andorra at the start of the qualifying campaign. Based on the performance in Toulouse, I can only see one winner. It seems ludicrous that my normally pessimistic demeanour has been usurped by irrational optimism.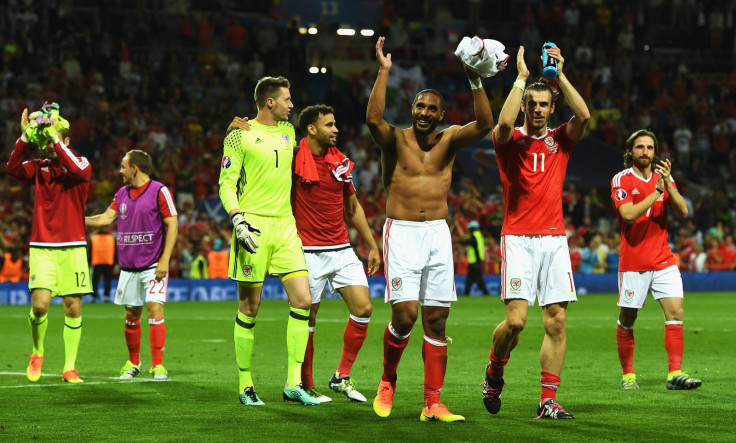 A group of us have booked a houseboat on the Seine for three nights from this evening. With views of the Eiffel Tower we are quite excited about our place on the Seine, quite literally. From here we hope to engage with fans from numerous nations. It is fans I now want to focus on and my experiences so far.
The frenzy about the potential for trouble, especially in Toulouse following the Russian Ultras' onslaught in Marseille, did raise plenty of concerns for me. However, I need not have engaged myself with such anxiety. Before and after the match in Toulouse I found genuine Russia fans to be welcoming, gracious, friendly and magnanimous in defeat. They joined us for drinks and photos and wished us well for our future participation in the tournament.
Similarly, I found England fans on the streets of Lens just as receptive to friendly exchanges. We joined a group of young men from Doncaster exchanging stories of our trips to date, informing me they have become an internet sensation following some friendly rival banter with the Irish earlier in the trip. I hope the motor home they drove over from South Yorkshire is still in working order and they make it to Nice in time for Monday.
I am sure the exchanges with those from Northern Ireland will be just as warm whatever the result. Like Wales, they cannot believe that their journey is continuing. Come Saturday evening the journey will finally come to an end for one of us. It will be an ugly game to watch but I hope Lille will be welcoming a sea of red come next Friday. Hungary or Belgium await.