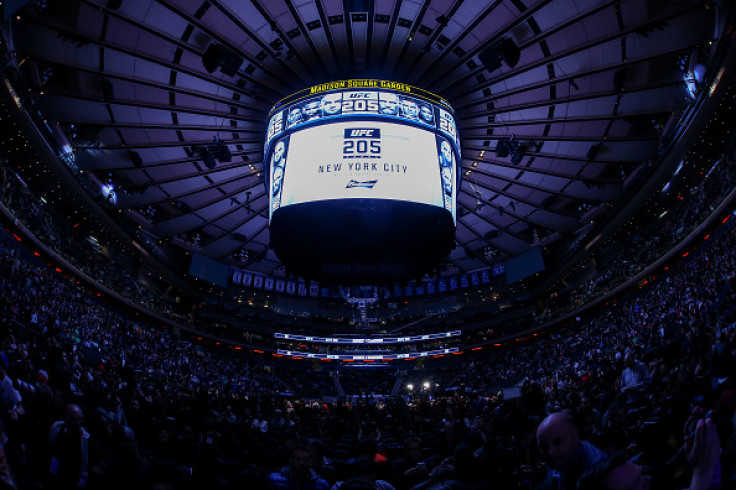 The Ultimate Fighting Championship (UFC) 205 event at the historical Madison Square Garden arena in New York was one of most highly anticipated events of the year and it lived up to its hype and promise. Superstars such as Conor McGregor, Eddie Alvarez, Khabib Nurmagodemov, Michael Johnson and a host of many others all gave it their all which made it the biggest event in UFC history.
As per the numbers, the promotion company set a new gate record of $17.7 million receipts with over 20,000 people attending the event live at the stadium. The weigh-in attendance was over 15,000, which is a new global record. The company scored on social media too with over 14 billion impressions (this includes tweets, likes, responses), which is the most in the company's history.
"There are some records out of UFC 205, all the records broken in the fight including the live gate at $17.7 million. Attendance over 20,000. The weigh-in attendance got over 15,000 which is a new global UFC record. The FS1 prelims", Colin Cowherd of the show 'Herd' said.
"Here is the crazy one, social media impressions which is 14 billion social media impressions. That includes things like tweets, likes, responses, which is the most in UFC history. Just to kind of compare that to something that we can understand, how many do you think the Superbowl had, impressions? Five billion, 4.3. So the UFC fight had 14 billion social media impressions and the Super Bowl had one-third of that."
This was the first time when UFC was allowed to host it's event in New York, with the city known more for it's passion towards baseball, boxing and wrestling albeit in terms of the World Wrestling Entertainment, who have a wide following all over the country.
"The Northeast media wouldn't even cover this for years. Cause newspaper guys are all cranky and want to talk American league central baseball standings. This UFC thing has been on fire for a decade and big chunks of the American media just don't pay attention. 14 billion impressions. It's killed boxing and it makes wrestling goofier than it ever looked."