Ultimate Fighting Championship (UFC) superstar Khabib Nurmagomedov has sent a warning to president Dana White, threatening to quit the company if he does not get a title shot with current featherweight and lightweight champion Conor McGregor.
The Russian who returned to the Octagon after a two-year layoff due to injuries was back to his devastating best at UFC 205 beating American Michael Johnson via a kimura submission in the third round.
The 28-year-old who is unbeaten in the sport of Mixed Martial Arts (MMA) with an 8-0 win-loss record in UFC has long been a discussion topic among both fans and experts alike on getting a title shot. The Russian, it seems, has only one person on his mind and that is Irishman Conor McGregor.
In a series of tweets, Khabib confirmed that he is looking to fight McGregor while also threatening to leave the company if he does not get a title shot.
McGregor, however, did not seem to be impressed by the Russian's challenge, revealing that he is too inconsistent and does not fight enough.
"He's (Khabib) fought once in eight years. He ain't fighting frequent enough for my liking. For me to commit to something like that, I need to know people who are going to show up, and he's a consistent pullout merchant. He had a good performance — fair play to him. We'll see where it goes", McGregor said, as quoted by rt.com.
The Irishman for his part revealed that he will take an indefinite break from the sport following news that he is about to become a father with his long-term girlfriend Dee Devlin expected to give birth early next year.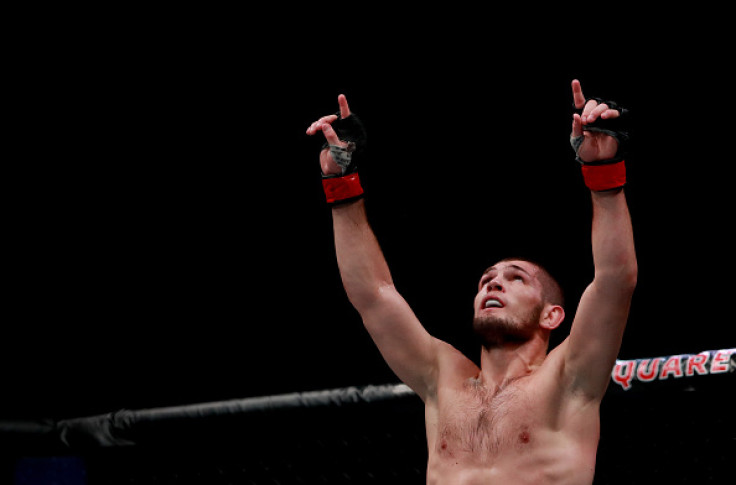 Notorious was recently in the news over his spat with boxing legend Floyd Mayweather, claiming that he would only be willing to fight him if he is paid $100m in cash.