UFC 223: Tony Ferguson may have to retire after Khabib Nurmagomedov bout, warns manager
KEY POINTS
Ferguson will face Khabib seemingly for the UFC lightweight title.
This will be the fourth time a bout between the two has been scheduled.
Manager Ali Abdel-Aziz has warned Tony Ferguson that his well-being is at stake when he faces Khabib Nurmagomedov at UFC 223.
Ferguson (23-3) is currently the interim lightweight champion and was expected to face current champion Conor McGregor in a title unification fight.
But with the Irishman only planning a September comeback according to UFC president Dana White, "El Cucuy" was soon booked to face Khabib in what seems to be a fight for the undisputed title.
It marks the fourth time the two lightweights have been booked to face each other as MMA fans will be hoping it finally comes to fruition this time in what is regarded as one of many dream fights in the lightweight division.
Ferguson, in particular, is viewed as a fighter capable of potentially stopping Khabib's dominant 25-0 unbeaten run. However, Abdel-Aziz, who represents the Dagestan native, says the fight will go much worse for the 34-year-old than Khabib's last few opponents.
"I feel sorry for Tony Ferguson because, on April 7, Tony Ferguson is probably never gonna fight again," Abdel-Aziz said on the MMA Hour. "I'm concerned for his well-being, I'm serious. I'm not just saying that to promote a fight.
"Because if he accepts takedowns from Khabib and he will take him down, he will disfigure his whole entire face. It's gonna be brutal, it's gonna be ugly, it's gonna be bloody. Because Khabib was very nice to Barboza, he was very nice to Michael Johnson. But I'm telling you something. One thing that Khabib is not gonna do, he's not gonna be nice to Tony Ferguson.
"My prediction: Tony Ferguson will probably need to take two years off or maybe not come back after this fight. I'm concerned — again, one more time — I really mean it. I'm concerned with Tony Ferguson's health. He will not be the same. He might not fight again."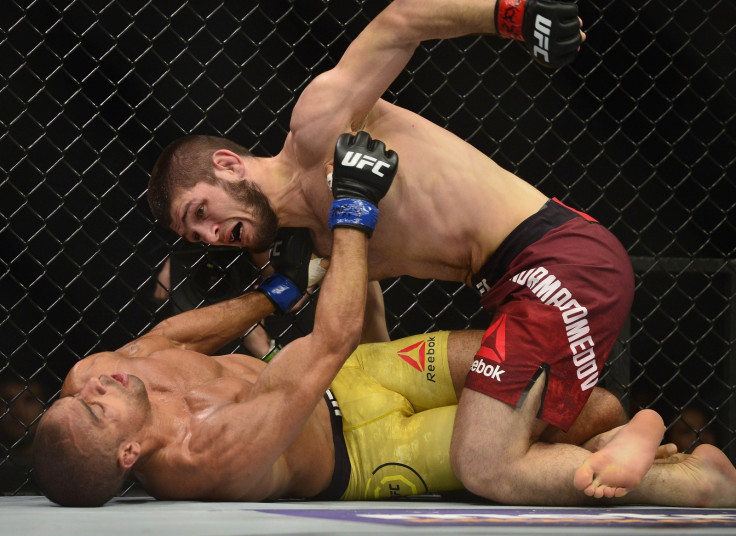 UFC 223 takes place on 7 April at the Barclays Center in Brooklyn, New York City.