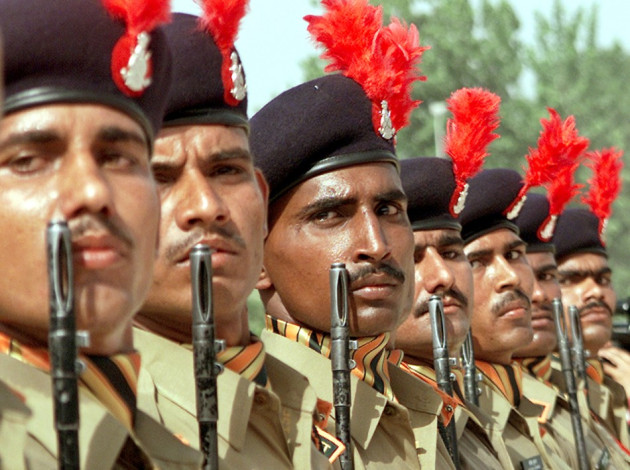 Soldiers from the Indian Army and the Indo-Tibetan Border Police Force (ITBP) say they have seen unidentified luminous objects (ULOs) hovering above the region of Jammu and Kashmir, according to India Today.
One ITBP unit spotted the ULOs over 100 times between 1 August and 15 October. The strange objects were reportedly spotted during both day and night.
Jayant Narklikar, a Pune-based astrophysicist, said that the objects are not necessarily from outer space, and the idea that they are aliens is certainly not fact. However he did not rule out the possibility.
The ULOs are described as yellowish spheres, which lift off from the horizon and stay in the sky for between three and five hours before they disappear again.
These sightings were recorded in a report sent to the Prime Minister's Office and the ITBP's headquarters in Delhi.
Army officials who have studied pictures of the objects say they are not aerial vehicles, drones or low-orbiting satellites.
The Army moved a radar unit and spectrum analyser to pick up frequencies moving above the Pangong Lake that lies between China and India. However the radar could not detect the object, suggesting it is not metallic. The spectrum did not detect any signals being sent out either.
In September, astronomers from the Indian Astronomical Observatory studied the ULOs for three days, but could not establish what they were. They did, however, rule out the suggestion that they were meteors and planets.
A senior Army official in Delhi is quoted as saying: "Something is clearly wrong, if our combined scientific resources can't explain the phenomena."
P V Naik, a former Indian Air Force chief, added: "We can't ignore these sightings. We need to probe what new technology might have been deployed there."
Two years ago, the Air Force dismissed UFO and ULO sightings, saying they were probably Chinese lanterns.