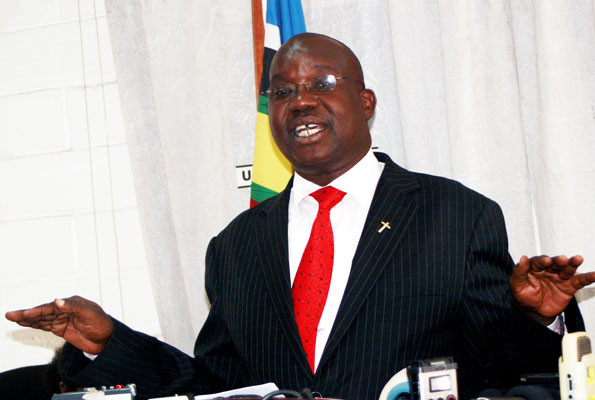 Uganda's Right Reverend Father Simon Lokodo has claimed that heterosexual rape is preferable to homosexual intercourse and said child rape is "natural."
Lokodo, who is the current State Minister for Ethics and Integrity in Uganda and claims to have several degrees in theology, considers himself a good Christian who defends his country from the threat of homosexuality.
He expressed his controversial views during an interview with English comedian, actor, writer, presenter and activist, Stephen Fry, who is himself gay.
When asked whether homosexuality was worse than heterosexual child rape, Lokodo responded: "Let them do it... as long as it is in the right way."
Below is an except of Fry's recount of his conversation with Lokodo, during an interview with presenter Craig Ferguson on the Late Late Night Show.
Lokodo also said in an interview with CNN that homosexual behavior is "repugnant to the lives of the people of Uganda".
"If you want to do your thing, do it yourself," Lokodo said. "But please, don't embarrass, don't involve, don't bring any Ugandan to this activity, because it's not acceptable."
Uganda's president Yoweri Museveni recently signed a controversial anti-gay bill that sees life imprisonment for homosexual offences.
US President Barack Obama said in a statement he was "deeply disappointed" with the law and that it will be a "step backward for all Ugandans."
"If Barack Obama likes to help Ugandans," Lokodo said, "let him help without strings attached, imposing ... a behavior and a culture that is non-African, non-Ugandan."
"We had better die poor than lose our dignity," Lokodo concluded.
According to Museveni, homosexuality is caused by either "random breeding" or mercenary reasons, while lesbians are the consequence of "sexual starvation".