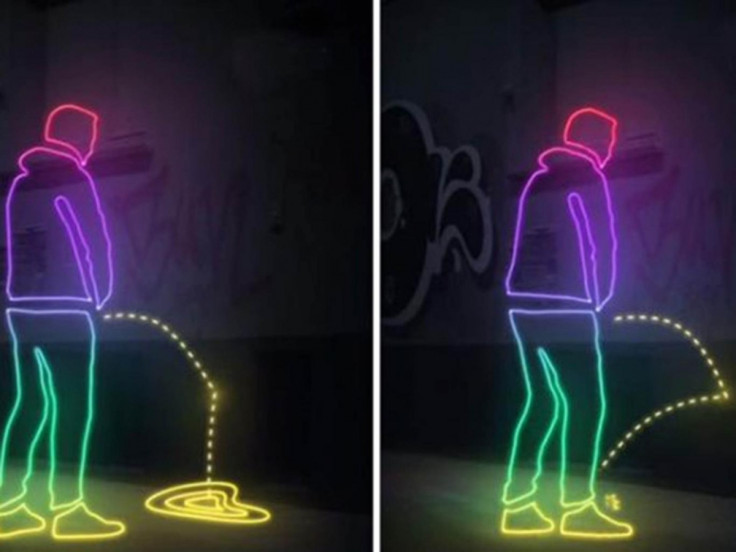 A new liquid-repelling coating will be applied to walls in the London borough of Hackney in a bid to deter night time drinkers urinating on walls. The special application is being trialled by the east London council to halt drinkers using walls as urinals.
Adorning external walls near pubs and bars with the paint creates a barrier meaning that any liquid splashed against the bricks will repel back at the offender, covering them in their own urine. The product also aims to stop the urine soaking into the wall, thus preventing staining and foul odours.
Hackney Council is the first UK authority to use the paint after estimating that it spends over £100,000 a year cleaning urine off council-owned buildings and pavements, whilst issuing more than 500 fines to offenders. The locations of the sites have been kept secret by the borough.
The walls have been painted ahead of the busy Christmas period at a cost of £1,000 to the taxpayer. Some local councillors are hoping that the new invisible paint, made by US company UltraTech, could dish out an instant bout of karma to irresponsible revellers.
Cabinet member for neighbourhoods, Feryal Dermici, said: "If the prospect of a fine doesn't put them off from weeing in the street, maybe the risk of getting covered in urine will." Dermici urged night time drinkers to "think about the people living nearby".
The paint has already been used the other side of the pond, in San Francisco. Monika, a duty manager at Nuffield Health, who said she has to clean up the urine left in Bateman's Row, near Old Street told the BBC that "it's an interesting idea".
She said: "It's not very nice. When I open it's the first thing I go check. People pee in the fire exit. Sometimes there's sick too. I have to hose it down. It smells particularly bad after the weekends."