UK aviation industry faces post-Brexit challenges despite likely increase of tourists
Flying between UK and mainland Europe may become more expensive if UK leaves European Common Aviation Area.
Britain's aviation industry faces a series of difficult challenges following the Brexit vote, with a host of pressing issues facing the sector – although the long-term outlook might not be as gloomy as some fear.
In June 2016, airline stocks plunged after Britain voted in favour of leaving the EU, with shares in International Airlines Group (IAG), the parent company of British Airways, tumbling by more than 30% in the first three training days following the vote.
Budget airlines easyJet and Ryanair suffered a similar decline, while shares in Lufthansa were worth 17% less at the end of last month than they were before the EU referendum. A weaker pound is expected to put people off flying, while uncertainty over Britain's financial future could leave the UK's aviation sector in limbo.
"The full impact of Brexit on the aviation sector is uncertain," Tony Shepard, senior analyst at Charles Stanley, told IBTimes UK.
"However, in the short-term there are the issues over a potential European economic slowdown, negotiations over Brexit and the future regulatory landscape for aviation."
Last month, IAG said the UK's vote to leave the EU would not have a long term material impact on its business, although it experienced a weaker than expected trading environment in the run-up to the vote. Meanwhile, easyJet said there had been "no noticeable change in passenger booking behaviour".
"There may also be a need for the UK to renegotiate aviation agreements with a number of other countries"
The International Air Transport Association (IATA), the aviation sector's main trade group, estimated that British air-passenger numbers could fall by 3-5% over the next four years.
Earlier in July, IATA reported that growth in passengers traffic in May had already declined compared with the levels of early 2016 and the body's chief executive, Tony Tyler, warned the Brexit vote would complicate things even further.
"The shockwaves of the Brexit vote have extended worldwide and the fallout will affect the air-transport industry, from both economic and regulatory perspectives," he said.
"Aviation plays a vital role in supporting economic growth and development. As the post-Brexit regulatory framework is negotiated between the EU and the UK it is critical that there are no steps backward for aviation connectivity."
The continuation of a fully liberal and deregulated aviation market within the UK and Europe, which would mean all European and British airlines can continue to operate as they currently do, is one of the crucial points UK authorities will have to negotiate with their European counterparts.

The impact of Brexit would be virtually neutralised should Britain retain access to the European Common Aviation Area, which gives airlines unfettered access to EU airports in the same way the passport banking system allows banks of a EU country to operate across the bloc.
However, should Britain fail to remain within the single market, it could be forced to settle for a co-operation agreement or a traditional bilateral treaty with the EU. That would, in theory at least, give the UK more control in terms of policy but could also see its market access restricted and, crucially, could make flying between the UK and Europe a lot more expensive.
"There may also be a need for the UK to renegotiate aviation agreements with a number of other countries including the US and Canada, which are currently covered by EU-level agreements," PwC director Gwyneth MacLeod told IBTimes UK.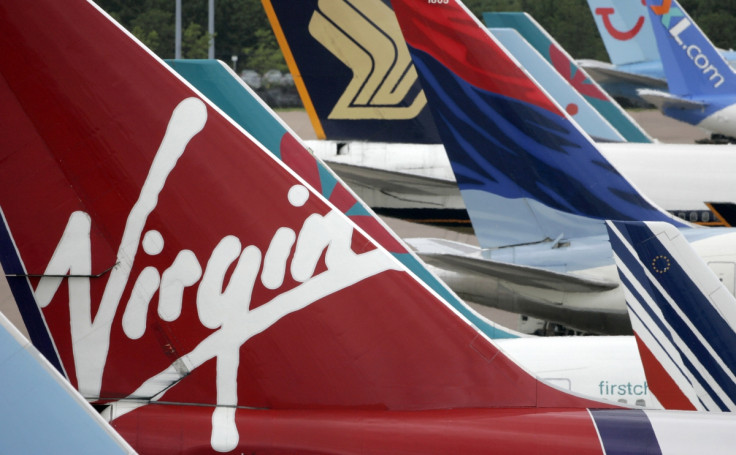 "Depending on the outcome of negotiations, it is likely that pan-European carriers in particular would face loss of operational flexibility and higher costs, which is likely to lead to higher airfares and potentially fewer flights."
Brexit could still have its silver lining, for while a weak pound is likely to see less Britons travelling abroad, it could also bring more foreign visitors to the UK. London is among Europe's most popular destinations, and travelling to the UK from the US is 10% cheaper than it was a month ago.
However, economists warned higher number of passengers might not be enough to compensate for the decline in British travellers. "A weaker pound may encourage more tourists to the UK, but it may not boost profitability of UK-based airlines," he said. "The UK-based airlines have a large proportion of dollar costs in the form of fuel and aircraft leases."
MacLeod was also reluctant to think that a higher influx of tourists into Britain could balance the industry's books.
"The UK is a net exporter of aviation – more outbound than inbound – so any major decline in the number of Britons flying abroad would require a large increase in inbound tourism to balance the impact on aviation," she explained.
© Copyright IBTimes 2023. All rights reserved.