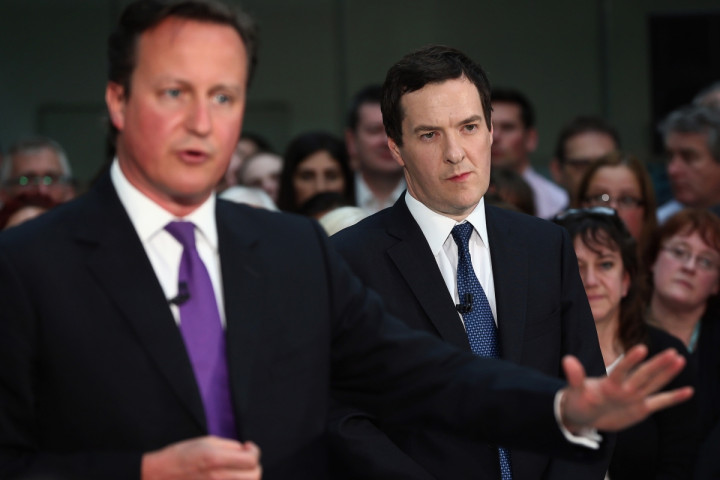 Britain's Chancellor George Osborne will announce a plan to merge national insurance and income tax - the reform will be a component of the Conservative party's manifesto ahead of the General Election in 2015.
According to reports, Osborne was originally set to announce the radical plan two months ago, but delayed the pledge after security concerns.
"We came within a whisker of doing this at the last budget, but in the end we decided against it," a source told The Times.
"They are currently on two separate computer systems and we thought the risk was just too great. But it's something we could do in the next parliament."
UK's HMRC has already come under fire for continuing to make mistakes on how much Britons are taxed.
Over 3.5 million workers face a surprise tax bill of around £300 (€374, $511) over the next year after an inaccuracy in the HMRC's system meant millions of employees paid too little tax.
Those who owe HMRC extra tax will pay it back through the Pay as You Earn (PAYE) system next year.
Overall, around 5.5 million paid the wrong amount of tax, meaning around two million paid too much and will be sent a rebate.
In May this year, the public vexed concerns over new proposals that the taxman could directly seize money from bank accounts, if the HMRC deemed the person to have not paid enough tax.
Under the proposed laws, the HMRC revealed in a consultation document that the process of "direct recovery" would allow it take money straight out of joint accounts if the holder had failed to act on four formal warnings requiring payment.
The taxman has already admitted to charging more than five million people wrongly through the PAYE system last year due to them being allocated the wrong tax code.
In 2007, the HMRC also lost physical discs that contained personal data and bank details of 25 million families claiming child benefit.