UK consumer spending on track to record weakest year since 2013, says Visa
Consumer spending index falls 0.3% compared to a year earlier in September following a 0.2% increase in August.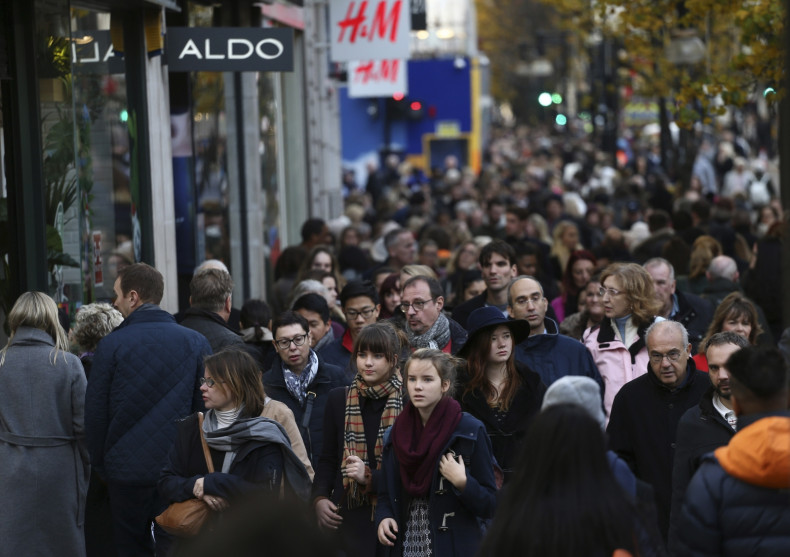 Consumer spending in the UK suffered a renewed fall in September and is on track to record its weakest year since 2013, according to a new report.
Spending fell 0.3% compared to a year earlier following a 0.2% increase in August, Visa and IHS Markit said on 9 October.
The consumer spending index, which is calculated by adjusting credit and debit card transactions for a variety of factors to create a gauge of overall consumer spending, has fallen in four out of the last five months.
Visa said rising living costs, slowing wage growth and an uncertain economic climate created by Brexit negotiations were all acting as drags on household spending.
Five of the eight broad categories saw reduced spending compared to a year earlier in September, with the recreation and culture sector recording its biggest fall in more than four years.
Spending on transport and communication, health and education, and clothing and footwear also declined, while higher expenditure was seen in miscellaneous goods and services – which includes hairdressers and jewellery – hotels, restaurants and bars, and the food and drink categories.
"Despite a slight uptick in UK consumer spending in August, the story of the past few months has been one of wariness in household spending," said Kevin Jenkins, UK and Ireland managing director at Visa.
"September saw another decline in overall expenditure, continuing the recent trend of belt tightening, as the landscape of financial uncertainty takes its toll."
Face-to-face spending fell 3.2% year-on-year in September – the fifth straight month of negative growth – while online spending grew 2.8% following a 6.4% increase in August.
"The trend of spending shifting to online retailers shows no sign of abating with e-commerce continuing to show resilience," Jenkins added.
"In contrast, the suffering of the British high street shows no signs of slowing, as evidenced by another fall in face-to-face spending."