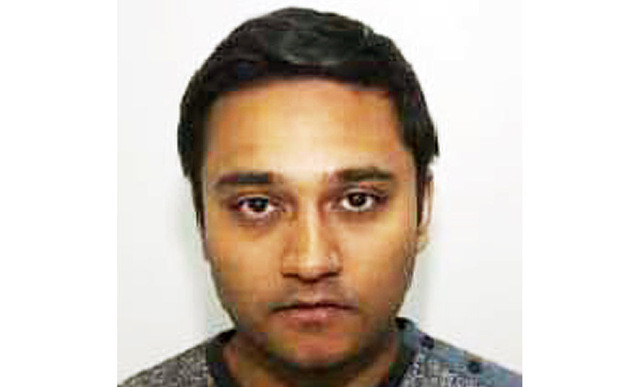 A paediatrician has admitted a string of sex offenses against children, after he was found in possession of more than a million indecent images of children, many accessed on the "dark net".
Raza Laskar, 32, of Ashton-under-Lyne, Greater Manchester, pleaded guilty to charges including sexual activity with a child and making indecent images of a child at Manchester Minshull Street Crown Court.
Greater Manchester Police said that Laskar abused children in the UK and abroad.
Detectives raided Lasker's home after more than 1,600 files containing indecent images of children were placed on a file sharing site between Christmas Day last year and 27 January 27, and the IP address of the device they were uploaded from was traced to Laskar.
More than 1.2 million indecent images and videos of Laskar engaged in sex acts with children in a hotel room were found on computers and data storage devices after the 2 May raid.
Laskar worked in hospitals across the Greater Manchester area.
Detective Inspector Theresa Carter described Laskar as a "Jekyll and Hyde character".
"He is vastly different in moral character depending on the situation, going from caring for and treating children to deliberately targeting, grooming and abusing them," she said.
"He has admitted a vast number of appalling child sexual abuse offences, and the size and the scale of this operation obviously came as a shock to the investigation team when you consider his background allied with the scale of his offending."
Laskar, who is married, was caught as part of a nationwide sting called Operation Notarsie, which targeted users of the dark net, an encrypted internet network, as well as other areas of the internet not accessible through search engines.
More than 650 suspected paedophiles, including, doctors, teachers and former police officers have been arrested as part of the operation, the biggest of its kind in more than 10 years.
US experts trained UK detectives in the use of special software allowing those sharing abuse images and videos on the dark net to be traced.
DI Carter said that Lasker would advertise that he was looking for "slaves" on sex sites.
"Some people that contacted him were just lonely young boys who wanted to talk," she said.
"The sinister side is the fact he is a doctor and he understands children.
"His profession will obviously be an aggravating factor and one that many people will be extremely concerned about."
She said though that Laskar's offenses were not connected to his work.
"While I can stress that we found no evidence that he committed any offence during the course of his employment, it will be of absolutely no comfort to the boys and the families of the boys he targeted online."
Laskar will be sentenced on 9 January.