UK Ebola-infected nurse Pauline Cafferkey cleared of misconduct at NMC hearing
Cafferkey faced a disciplinary hearing for failing to declare temperature on return to UK
A Scottish nurse who contracted Ebola after working in Sierra Leone has been cleared of misconduct charges by the Nursing and Midwifery Council (NMC). Pauline Cafferkey was present at an NMC disciplinary hearing in Edinburgh on Wednesday (14 September).
The hearing heard how Cafferkey, who had been working in a treatment facility at the height of the epidemic West Africa for six weeks, had failed to declare her true temperature as she returned to the UK in December 2014.
When she arrived at a "busy, disorganised and even chaotic" screening area at Heathrow airport her temperature was recorded at 38.3C (100F). When a temperature was recorded above the 37.5C threshold the patient was expected to be taken for further care.
Her temperature was recorded twice by a doctor, in the presence of another person referred to as "registrant A", at more than 38C, according to notes taken from the hearing.
The doctor claimed that "registrant A" said she would record the temperature as 37.2C so Cafferkey could 'get out of there and sort it out'".
The nurse was then cleared to catch an onward flight to Glasgow, but awoke feeling "very unwell" the following day. She was then diagnosed with one of the most severe viral loads of Ebola ever recorded and then transferred to an isolation unit in London.
Since her first stint in hospital she was admitted on two further occasions, once with a relapse of the Ebola virus, and once for chronic meningitis caused by the Ebola virus.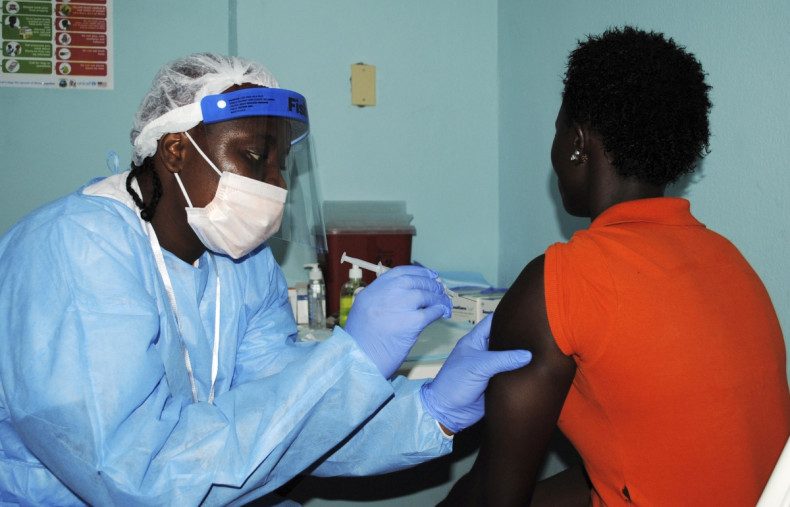 An independent panel found that three charges were not proven meaning her fitness to practice was "not impaired" and she had not set out to mislead Public Health England. The panel's Chairman Timothy Cole said that "compelling and clear medical evidence" about Cafferkey's state of mind at the time of her return to the UK had been central to the decision.
It was argued that Cafferkey's ability to make decisions would have been impaired by the exhaustion of a 22-hour flight, in conjunction with the early effects of the virus.
According to Sky News, Cullen said: "Throughout her career Pauline has been motivated by a genuine desire to help other people even if this meant putting her own life at risk. She would never have knowingly put anyone in danger. Pauline was lucky to survive."