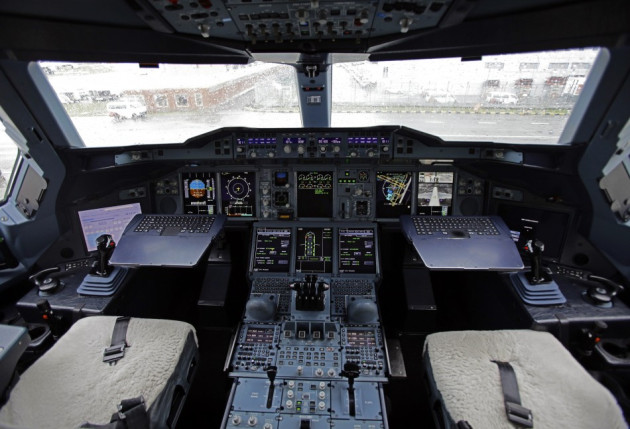 A tired pilot fell asleep as he prepared to land a passenger plane at Gatwick airport.
The potentially catastrophic lapse by an air crew member was cited during a debate over plans by Brussels to lengthen the spells in which UK pilots can spend flying aircraft.
Leicester University was told the story by a pilot during a survey, which revealed more than half of them still fly planes after being awake for nearly a whole day - 23 hours.
The European Aviation Safety Agency (EASA) has drawn up proposals to increase by almost four hours the amount of time flight crews can spend at work - from 16.5 hours to 20 hours.
Critics fear that passenger safety could be jeopardised by the proposals. One pilot told the Telegraph: "I have woken up from a rest period to find my colleague asleep when he was supposed to be flying the aircraft.
"It is particularly bad on night flights when you have to be awake at a time when your body wants to be asleep."
Tiredness is a significant issue among British pilots, judging by Civil Aviation Authority figures. It reported a third of pilots had woken up from a "micro sleep" to find the other pilot napping too.
The British Airline Pilots Association (Balpa) branded the plans "permissive" and lacking scientific foundations.
A spokesman said: "The EU is proposing more permissive flight safety rules which would allow pilots to be flying aircraft whilst dangerously fatigued.
"These rules were not developed using scientific data and could have a grave impact on the safety of UK aviation."
Balpa also raised concerns that the flight crew on long-haul flights could be cut from three to two. Proposals which would allow pilots to work seven early shifts in a row were also blasted because the pattern "is proven to cause dangerous cumulative fatigue".
British rules governing pilots' shift patterns are tighter than in European countries. Current proposals are designed by the EU to harmonise rules across the continent.
They could come into effect by April.