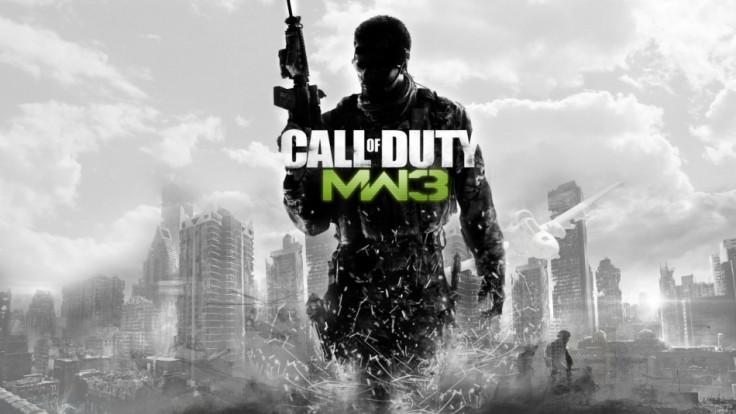 For the third week in a row Activision's Call of Duty: Modern Warfare 3 has dominated the UK charts, yet again taking the hallowed number one slot.
Shrugging off a massive 41 per cent lull in sales, the new Modern Warfare outdid its predecessor, Call of Duty: Black Ops, which only held on to the top spot for two weeks after launch.
Below it, Ubisoft's Assassin's Creed: Revelations clung to second place despite shedding 61 per cent of its sales. Saints Row: The Third fared slightly better, overcoming a 40 per cent lull to climb up to third to third place, relegating Bethesda's The Elder Scrolls V: Skyrim into fourth.
Proving impervious to the general sales lull, both FIFA 11 and Just Dance 3 enjoyed a 22 per cent increase in sales, letting them capture fifth and eighth respectively.
The highest ranked newcomer this week, THQ's WWE '12 entered the top 10 in sixth place, enjoying a 22 per cent increase on the opening week sales recorded by its 2011 predecessor. Just below it, Nintendo's 'Professor Layton and the Spectre's Call' joined the chart in seventh.
At the very bottom Battlefield 3 saw a minor four per cent downturn, ending up in ninth, while Nintendo's Super Mario 3D Land dropped 12 per cent in sales finishing in tenth.
TOP 40 ENTERTAINMENT SOFTWARE (ALL PRICES), WEEK ENDING 26 November 2011
1) CALL OF DUTY: MODERN WARFARE 3, ACTIVISION
2) ASSASSIN'S CREED: REVELATIONS, UBISOFT
3) SAINTS ROW: THE THIRD, THQ
4) THE ELDER SCROLLS V: SKYRIM, BETHESDA SOFTWORKS
5) FIFA 12, EA SPORTS
6) WWE '12, THQ
7) PROFESSOR LAYTON AND THE SPECTRE'S CALL, NINTENDO
8) JUST DANCE 3, UBISOFT
9) BATTLEFIELD 3, EA GAMES
10) SUPER MARIO 3D LAND, NINTENDO