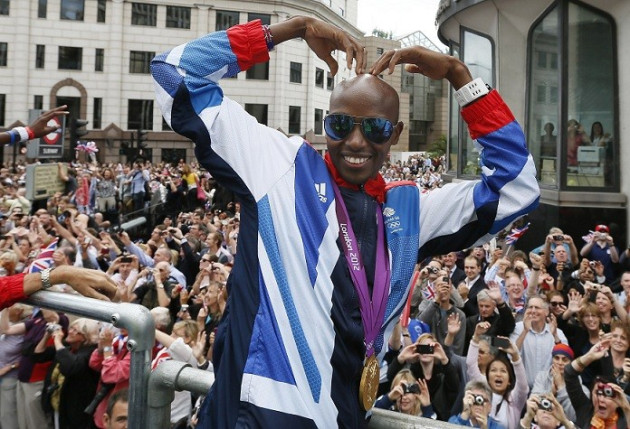 Relations between people born in Britain and those born abroad are the most divisive issue in the country for one in three people, a survey has found.
Tension between the two groups is the second biggest cause of division in society.
But only 19 pecent rank it as the biggest challenge in their neighbourhood.
In the study by British Future, Ipsos MORI asked 2,515 people about their attitudes.
Findings indicated that different ethnic groups get along well in society. Respondents said that top of the list for people coming to live in Britain were being able to speak English, respect for UK laws and respect for freedom of speech.
Sixty six per cent think that benefits should be available to foreign-born residents who 'play by the rules'.
More than 75 percent of respondents said British-born citizens who have never worked in Britain should not get benefits. That could include young people who have been unable to get a job, as well as British-born people who have plyed a trade abroad.
In London where one in three of the population are immigrants, four in five people do not rank immigration as the most divisive issue.
The findings suggested that views on the significance of immigration did not necessarily bear any relation to the actual number of foreign-born residents in a community.
The north-east and Wales have seen the lowest immigrant numbers, yet immigration was still the most divisive issue.
British Future director Sunder Katwala, said, "We should pay as much attention to integration as to immigration.
"There is a strong public consensus on the essential foundations - the need to speak English and respect freedom of speech - and respect for cultural diversity within the boundaries of shared citizenship.
"There are no benefits of immigration without integration. With it, we can celebrate shared moments and institution."
Slough in Berkshire is the most ethnically diverse city in England, and up to 40 languages are spoken in schools there.
A population boom has pushed up the number living in the city, lampooned in comedy The Office, by 10 percent since 2001.
The waiting list for a council house is 7,000, with Slough council having the same number of properties in its stock.
Speaking on the impact upon the community, a council spokesman said: "The world food aisle at Tesco is a lot bigger than a lot of places."
Meanwhile, Eric Pickles, the Secretary of State for Communities and Local Government, said that migrants from Bulgaria and Romania arriving in 2014 "will cause problems".
He warned that the expanding migrant population will put increased pressure on both the private and social housing sectors, but he refused to say how many Romanians and Bulgarians the Government expects to arrive after getting the right to live and work in the UK.
MPs have warned that as many as 300,000 migrants could enter the UK from the two countries when current restrictions on their movement are lifted.