Young Adults Suffering Sharpest Income Fall in UK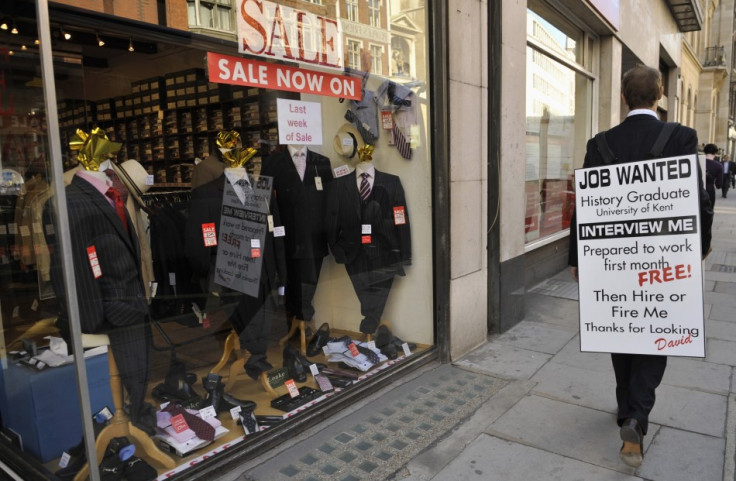 Twentysomething Britons have suffered a worse fall in income since the recession than any other age group in the economy.
Research by the Institute for Fiscal Studies (IFS) found the median household income for adults in their 20s plunged by 12% from 2007 to 2012, as the age group's employment rates fell sharply.
The IFS also found that the over 60s had been the only group to see their incomes rising since the outbreak of the financial crisis, with annual growth of around 2-3% in the median income.
David Phillips, senior research economist at the IFS, said the figures "confirm that it is young people who have suffered most as a result of the recent recession and who are now at risk of falling further behind".
"It is important that policymakers and politicians understand these profound changes to patterns of low incomes and respond accordingly," Phillips said.
Younger workers tend to be underemployed more than their older labour market rivals. Official figures show an underemployment rate of 22% for 16 to 24-year-olds compared to just 10% among 35 to 49-year-olds.
A cocktail of wage growth stagnation, high cost of living, and welfare spending cuts has also weighed on incomes across Britain.
The IFS found that childless working age adults, usually a well-off group, are now as likely to be as poor as everybody else in Britain.
"The increase in in-work poverty means that almost half of all poor working-age adults without children work or have a partner who works, compared with just 30% in 1978-1980," said the IFS research.
Related articles:
UK Long-Term Unemployment Creeps up Amid Government Work Programme Criticism
UK Wages Slashed by £52bn since Financial Crisis
UK Underemployment Soars by 1 Million Since Financial Crisis
© Copyright IBTimes 2023. All rights reserved.