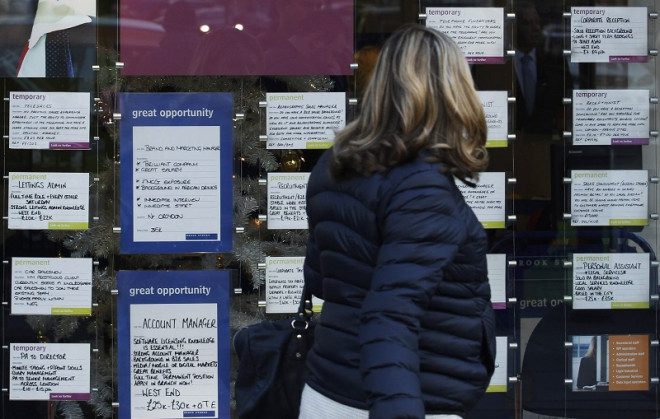 UK jobseekers are benefiting from the country's economic recovery as the number of jobs available has risen by 8% in the first quarter of 2014.
According to research from recruitment site totaljobs.com, the number of applications per job has fallen by 2% compared to the same period last year.
But the study showed that the UK has seen a healthy 22% increase in jobs within education compared to last year.
Other areas that have grown include property (19%) and graduate jobs (11%).
Banking, insurance and finance jobs have stayed fairly static, only growing 1% compared to the first three months of 2013.
"Whilst it is great to see job opportunities within education and property rise, it's troubling to see sectors linked to entertainment and tourism struggle," said John Salt, website director at totaljobs.com.
"These industries should pick up over the next couple of months, as warmer weather sets in and more people visit from abroad".
However, the research also revealed that catering and hospitality has seen a 10% decline in job opportunities over the past year and 15% compared to the last quarter.
Similarly, jobs in travel, leisure and tourism jobs are down by 22% compared to the same period last year.
The report said that some areas of the UK enjoyed significant growth.
Job opportunities grew the most in the East Midlands, which reported a 19% increase in jobs compared to this time last year.
Sectors which grew the most included customer services and graduate jobs, which increased by 28% and 29% respectively.
The figures come after the Office for National Statistics (ONS) revealed that the UK's unemployment rate fell to 6.9% in the three months to February.
The research body said that there were more than 30.2 million people in work over the same period.