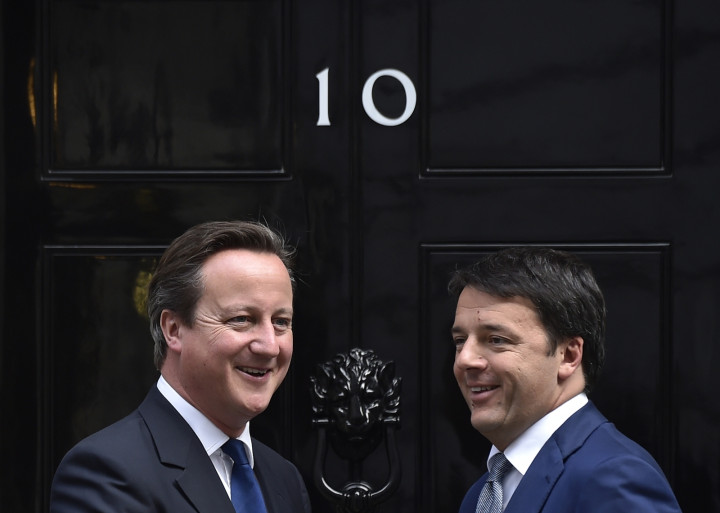 Prime Minister Matteo Renzi, the president of the European Union council, has voiced his concerns at the prospect that the UK could leave the EU.
Speaking during a break in the G20 summit in Australia, Renzi, 39, said in an interview with Sky News: "I think this could be a disaster, a disaster for Europe obviously, I believe also for the the UK, but this is my opinion."
The Italian centre-left politician commented that it was the UK's power to invest in Europe which motivated his conviction that the EU needed them.
Renzi also supported calls for reforms of EU bureaucracy, admitting there was a need to reduce and reassess the plethora of red tape: "We need UK able to invest in a different idea of Europe – more supportive in relation with citizens and not with the power of bureaucrats.
"For this reason Europe needs the role of the UK but I believe also at this moment the UK has a lot of advantage in the presence in Europe."
Matteo Renzi, 39, became Italy's youngest ever prime minister when he was sworn into power in February 2014. Once the mayor of Florence, Renzi's cemented his meteoric rise in the world politics scene when he became president of the EU council in July 2014.
Renzi's comments come after Philip Hammond, the British Foreign Secretary, declared that the UK should be ready to "stand up from the table and walk away" from the EU. Hammond's comments reflect the faltering relations between the UK and Brussels.
Ahead of the general election next year, the issues surrounding the UK's role in the EU remains a serious talking point among politicians campaigning for election.
The rise of Ukip and a growing anti-EU sentiment has fuelled increasing political unease in the UK, sparking David Cameron's promise to implement EU reform in 2017.