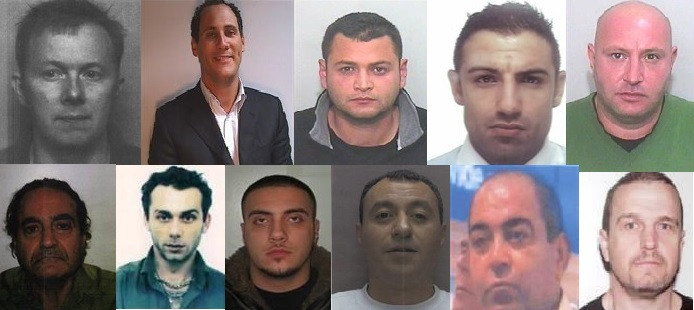 Some of the UK's most wanted criminals suspected of rape, drug dealing and running a horse racing scam are on the run in Cyprus.
The National Crime Agency (NCA) believes 11 of the country's most wanted criminals have fled Britain in the hope of evading justice and are now living at large amongst the British community on the island.
Some of the men are also accused of setting up phoney travel agencies that defrauded an estimated 20,000 people by luring customers with cut-price holidays.
The agency alonsgide Crimestoppers, has relaunched Operation Zygos in the hope they will be able to track down the suspects.
Steve Bennett, NCA's head of European operations, said: "Fugitives don't just give up their criminal behaviour, they typically remain part of the criminal world, creating harm and causing damage, sometimes to the new communities they live in. We are determined to ensure life on the run is intolerable for them and that they are brought back to face justice.
"The most important thing is the power of this campaign to harness the eyes and ears of the public, both in Cyprus and the UK."
Anyone with information on the fugitives is asked to call Crimestoppers anonymously on 0800 555 111 in the UK, or 8000 55 11 in Cyprus.