UK paedophiles pay Filipino families to abuse children on webcam
Dutch charity Terre De Hommes introduces 'Sweetie' program to scare off paedophiles.
UK paedophiles are involved in the live sexual abuse of children in the Philippines via webcam, child protection agencies have warned, and the problem is getting worse. An investigation by Sky News found that neighbours and family members of children as young as one year old are being encouraged to abuse children in exchange for money.
A spokesman from the Philippines National Bureau of Investigation (NBI) said for many families in poverty, exploiting their own children represented a source of income.
Often children who were being abused cried for their families when removed from the family home because they did not understand such abuse was abnormal.
"Since these children are groomed as young as one-year-old, they think what they are doing is just normal, so they are able to act as if it is right," NBI Attorney Morecho-Francisco told Sky News.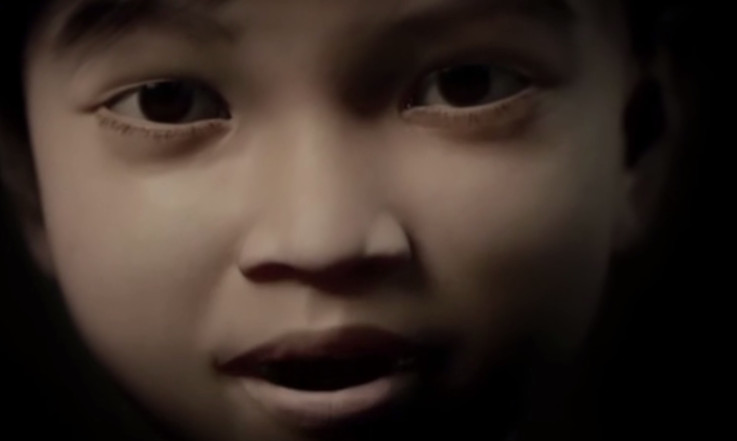 The avatar, nicknamed Sweetie, lures paedophiles then sends them warnings about their behaviour
Terre De Hommes
Removed children are taken to special refuges where they provide accommodation and counselling for young children, many of whom are traumatised at being removed from their families as well as being abused. However, places within the hostels are limited and child safety experts warn the problem is so widespread that arresting all those involved is impractical.
In 2013, a charity in the Netherlands called Terre De Hommes devised a programme called "Sweetie" in which a realistic avatar of a young girl monitors and "chats" with paedophiles in chat rooms.
When potential abusers use certain trigger words despite knowing Sweetie's "age" and if they reveal their email or Skype addresses they are sent a warning they are being monitored.
This spring (2017) an updated model, Sweetie 2.0, will be introduced that can interact with hundreds of potential abusers at one time, many of them in the UK, US and other Western countries.
Removing the blanket of anonymity can act as a powerful deterrent, said "Sweetie" programme director Hans Guijit.
"Once you remove that blanket of anonymity and say 'I know who you are, I know what you want,' then you will have that shock effect," said Guijit. "No one is making enough effort to remove that blanket, we are the first."