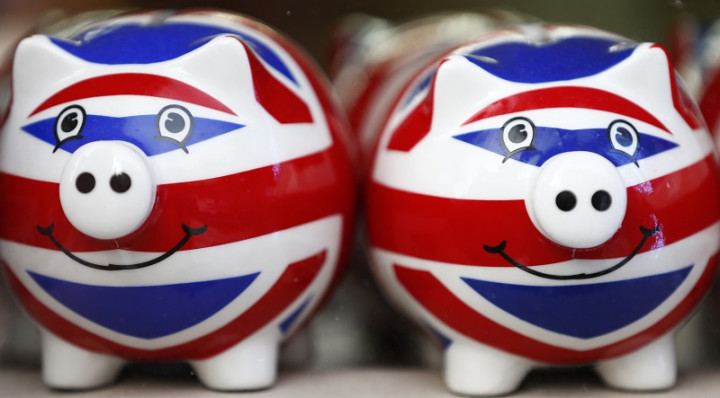 UK Chancellor George Osborne's major reforms to the pensions sector will lead to a glut of evolving scams when changes come into force next year.
There is also likely to be a feeding frenzy among retailers looking at hard sells to cashed up pensioners – sale of conservatories are expected to go through the roof, said one pensions expert.
The government's latest development in the pensions sector will allow over-55s to access as much or as little as they want from their pensions from April next year.
Meanwhile, the industry has set up a multi-agency campaign group called 'Project Bloom' to address possible fraud, which is co-ordinated by the Pensions Regulator.
But this is an exponentially growing problem.
Thus far some £500m (€730m, $804m) have been lost to pension scams, according to government experts. But the actual figure is thought to be much higher – double that amount.
John Lawson, head of policy at Aviva, told IBTimesUK: "These scams have evolved over the years. We see a range of things being offered - invitations to take up with odd investments like self-storage units, foreign hotels.
"These scams involve complex arrangements. These are not crude and easy to spot, like an email saying put £60K in this bank account please.
"Often this is being conducted from a call centre type approach. If any interest is shown on part of the part of the pensioner they can expect repeated and multiple cold calls," he said.
Many savers are approached and asked if they are unhappy or disappointed with the returns their on investments. There have after all been 15 years of recession and investments have not performed anything like they did in the 1980s. And some people will always be looking for a fast buck – 15% returns and that sort of thing.
Lawson said pension scams will evolve further in April when over 55's get access to pensions. Also, the move on the part of retailers to get in on the act will confuse matters further.
"We can expect retailers to join the rush to sell to pensioners. They will want to sell conservatories, furniture, double glazing, solar panels – you name it.
The legislation from the Chancellor George Osborne means that workers around retirement will not have to take out the cash in one go.
At the moment, over-55s can take out a quarter (25%) of their pension in one tax-free lump sum.
But the move from Osborne means 25% of each cash withdrawal will be tax free and the rest will be taxed at its marginal rate in the future.
The government has also been up front about the tax it hopes to recoup from the pension reforms. The hope is to gain £1.2bn in additional budget taxes to close budget deficit.
"In 2013 we stopped some £15m in dodgy pension investments. The government said £500m have fallen victim to the scammers but the actual figure is probably around a billion, and this is growing exponentially.
"People should think twice if they are being pressured at all.
"A responsible pension adviser would place all the options on the table and stand back and let the customer choose. I'm afraid though that old people will have to be vigilant," he said.