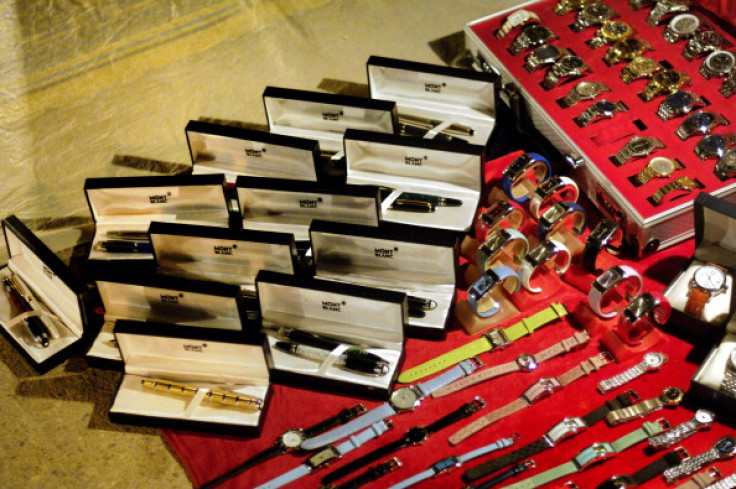 Fake beauty products have been found to contain traces of everything from human urine to rat droppings setting an alarm by police to stay clear from the harmful goods.
Lab testing of counterfeit products seized by the City of London Police revealed they contain toxic chemicals, including mercury, cyanide and arsenic.
Amongst the products police cautioned against, include fake cosmetics, perfumes, sun creams, and electrical beauty products that pose risk of electrocution, reported BBC News.
Fake perfumes were found to contain high levels of poisonous chemicals, like cyanide as well as human urine while cosmetics such as eye-liner, mascara and foundation had dangerous levels of arsenic, mercury and lead.
Some cosmetics were also found to contain traces of poison and rats' droppings, according to a City of London Police spokesman.
Not only do these products risk spurring allergic reactions, such as swelling, rashes and burns, but officials warn they can also lead to long-term health issues due to the unhygienic environment in which the products are often produced.
Counterfeit products are increasingly being sold online and, according to police officials, an estimated £90m (£141m) is spent annually on such products in the UK.
Customers' financial and personal details have also been stolen in some cases.
According to City of London Police official Maria Woodall, who is in charge of the Police Intellectual Property Crime Unit, more than 5,500 websites have already been taken down for selling fake branded goods.
"Beauty products are meant to enhance your features. However, the fakes can in fact do quite the opposite," said Woodall.
"Our general rule is - if it seems too good to be true then it probably is."
An estimated £3.5m worth of counterfeit products have so far been seized by police.