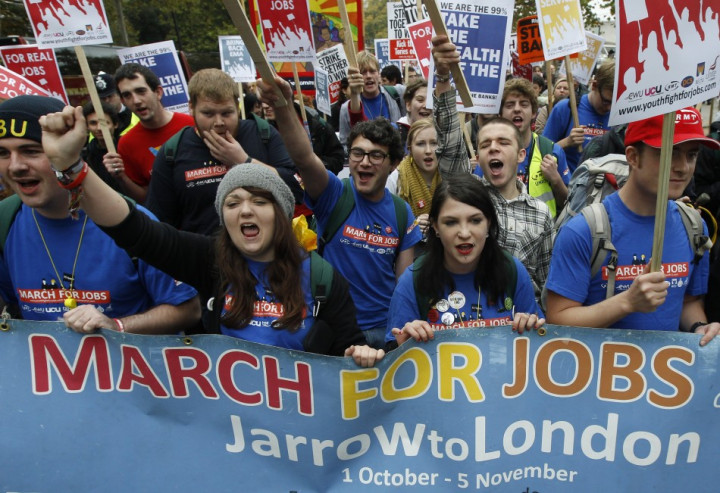 The Confederation of British Industry (CBI) has said the UK economy will after all avoid a technical recession and growth will surge in the second half of 2012.
In its latest economic forecasts, growth rates are forecast to dip to 0.9 per cent in 2012 from 1.2 per cent projected in November. The outlook for 2013 has been cut to 2 per cent from the previous forecast of 2.2 per cent.
According to the CBI, the economy will avoid a technical recession after 0.2 per cent contraction in GDP in the fourth quarter of 2011.
The economy is expected to bounce back during the first quarter of 2012, growing 0.2 per cent. In the second quarter, growth is pegged at 0.2 per cent, and then rising modestly in the second half of the year.
Inflation will fall to around 2.2 per cent in the fourth quarter of 2012 and will remain close to the Bank of England target of 2 per cent throughout 2013, says the CBI report.
CBI director general John Cridland was quoted as saying: "Economic conditions will continue to be tough, especially in the first half of the year and the UK recovery will depend on the successful resolution of the Eurozone crisis."
The Wall Street Journal quoted John Cridland as saying: "But some activity has picked up since before Christmas, and the mood among many businesses has improved, with exception of companies serving the U.K. consumer, where business remains flat."
The main engines of growth this year would benet trade and business investment, according to the paper.
"The pressure on household incomes will also ease slightly in the second half of this year as inflation falls, resulting in a slight increase in consumer spending," he said.
The CBI report is at variance with the findings of the National Institute of Economic and Social Research (NIESR), which said earlier this month that the UK will return to technical recession in the first half of this year. The think tank has forecast that the economy will contract 0.1 per cent in 2012. For 2013 a growth of 2.3 per cent has been projected provided the euro crisis is resolved successfully.
Must Read: Recession Risk Eases as Service Sector Grows