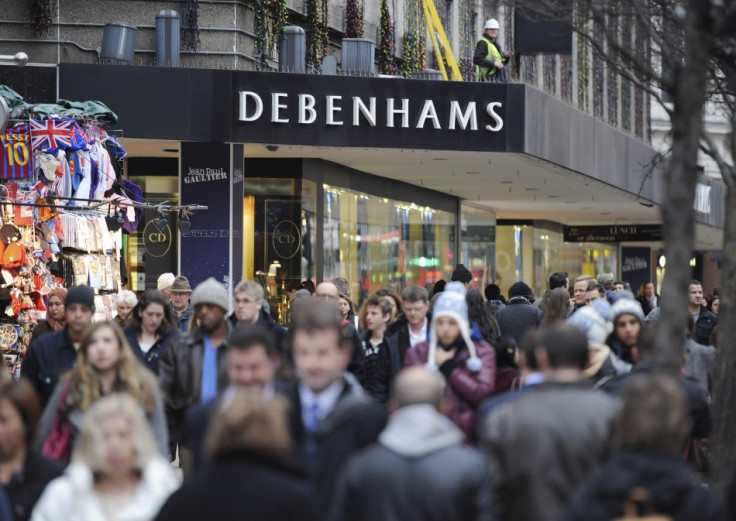 UK retail sales volume plunged by 2.3 percent month-on-month in April according to the Office for National Statistics (ONS), wiping out the March gains and sounding yet another signal that the economy is in recession.
It is the sharpest monthly fall in two years. Year-on-year the sales volume drop is 1.1 percent.
Falling fuel sales had a significant impact on the overall decline, while rainy and cold weather is also thought to have played a big part in in keeping consumers away from the high street.
"This morning's awful UK retail sales figure represents a disappointment to already very low expectations," Richard Driver, Caxton FX analyst, said.
"Clearly, April's extremely wet weather was the key driver of the retail sector's poor performance, so we can expect May's figure to bounce back to some degree."
Fuel sales free-fell by 13.2 percent month-on-month, the sharpest decline since 1996.
Petrol panic buying at the end of March amid fears that tanker drivers were about to strike helped retail sales boom in March, setting April up for a big drop.
Food stores saw declining sales of 0.5 percent month-on-month.
Eurozone retail sales are also on the decline, with the most recent data showing them at their second lowest-level ever.
UK back in recession
Consumers are hurting from a high cost of living, high unemployment, stagnant wages, and government austerity.
Inflation fell sharply to 3 percent in April, just 1 percent shy of the government's target and a two-year low.
High oil and commodity prices have helped underpin the high cost of living in the UK.
The Bank of England also wrapped up its £325bn monetary stimulus programme in May, after fears that expanding its quantitative easing would keep inflation high after an unexpected rise in March.
Through its asset purchase facility, the Bank bought up high quality assets from the market, such as gilts, in order to improve liquidity and get businesses spending on job creation and expansion.
Britain's economy is back in recession after preliminary GDP estimates from the ONS for the first quarter of the year revealed a 0.2 percent contraction in output, caused by a significant decline in the construction sector.
This followed on from a 0.3 percent contraction at the end of 2011.
As a result of recent grim economic data, the Bank of England slashed its UK growth forecast to 0.8 percent for the year, from 1.5 percent.