UK Shopping Centre Launches Beacon Technology to Connect Directly to Shoppers' Smartphones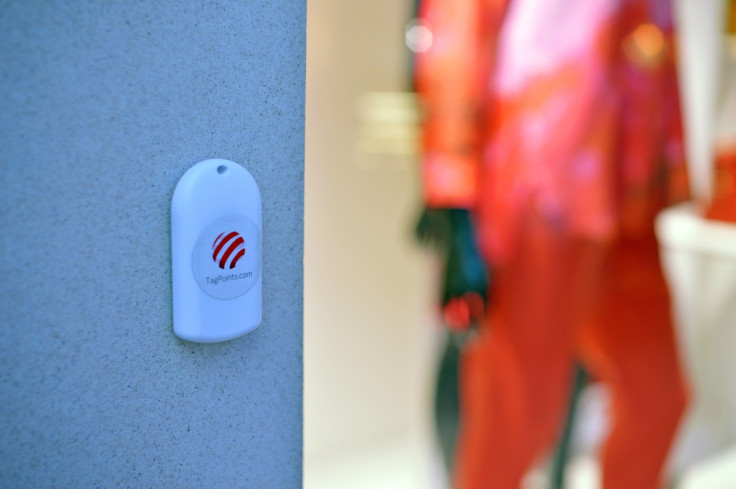 The Swan Centre in Eastleigh becomes the first UK shopping centre to launch Bluetooth-based beacon technology to connect retailers directly with consumers through their smartphones.
From today shoppers entering the Swan Centre will be able to receive offers and discounts directly on their smartphones from retailers throughout the shopping centre - as long as they download a SmartRewards app first.
As they wander through the shopping centre, tiny devices called TagBeacons send targeted ads and discounts directly to their smartphones using low-energy Bluetooth technology, which enables information to be sent to devices that are up to 50 metres away.
Offers direct to your phone
Consumers will be sent push notifications offering deals and discounts to nearby retailers. To take advantage of the discount the customer would just need to show the SmartRewards app at the till with the discount code that they received.
"Beacons are going to be the most advanced thing that retailers have had in their hands for years. There has been a 100% uptake from all the retailers in the shopping centre as the retailers said to us 'If you can connect to the phone in users' pockets, then we want to be a part of it,'" Dave Mitchell, co-founder of Brighton-based tech startup TagPoints told IBTimes UK.
Messages can also be used to entice customers to a particular area in the shopping centre, such as the cinema, offering discounted film tickets for a limited time period. Additionally, once in the cinema, users could be asked to watch a trailer on the SmartRewards app in order to receive an offer for free popcorn on their next visit.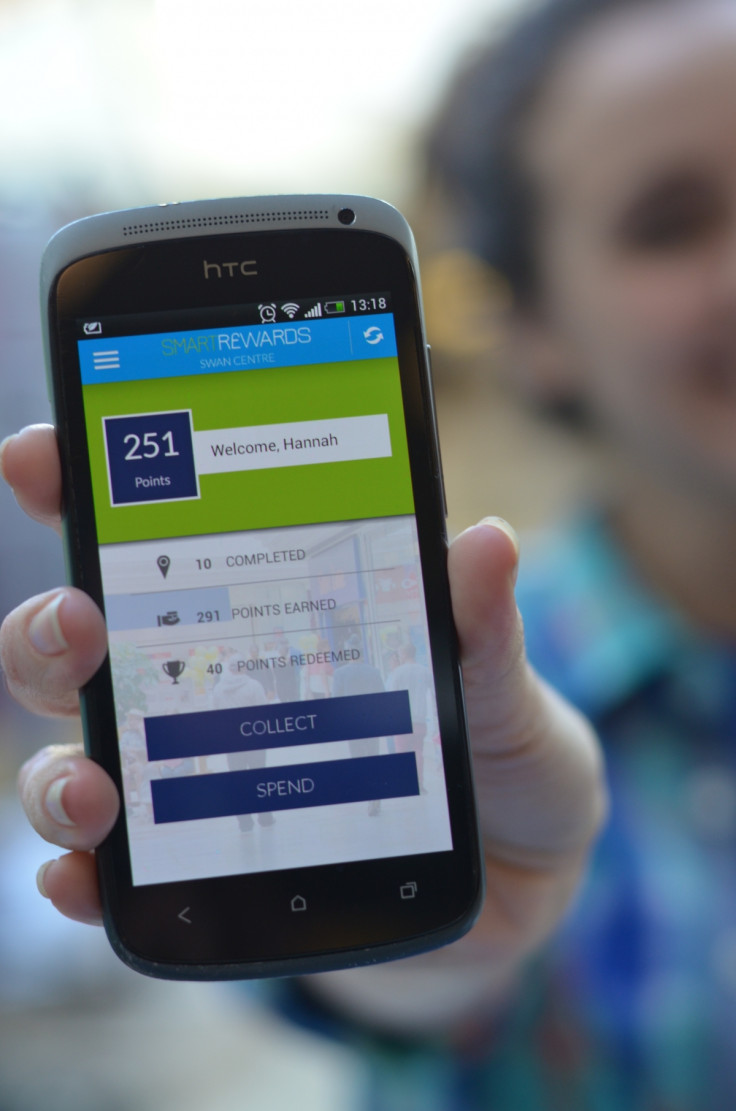 TagPoint's white-label SmartRewards app that customers need to download in order to receive offers
"The cinema industry is desperate to connect people to trailers while they're in the cinema lobby and increase spend, because other than TV advertising or local 'What's On?' guides, they find it very hard to pull people to the cinema," Mitchell explains.
Mitchell, together with his business partner Jess Stephens, have been working on the TagBeacon solution since 2012 and a month-long trial of sending offers to consumers in the Swan Centre directly through the SmartRewards app has already proved successful.
Beacon technology is still fairly new – so far it has been used in Apple stores in New York City, branded as iBeacon, as well as in some sports stadiums and Macy's department stores in the US.
For now all consumers using the apps will receive similar offers, but over time, as the data collected builds up, users will begin to receive more targeted offers, and there will also be the option for retailers and shopping centres to monitor customer behaviour.
Monitoring customer behaviour
TagPoint is already in talks with property developers that own shopping centres in the UK and the Middle East, who are eager to know where consumers go when they are in shopping centres and how long they spend shopping.
Of course, consumers might not like being tracked while they are shopping, but the service is completely opt-in – users have to choose to download the app, and once the app has downloaded, they can decide whether to enable location services to enable the shopping centres to see what they are doing.
Apart from shopping centres, a major mobile network operator has expressed interest in providing loyalty programmes in retail locations, and TagPoint is also in talks with PowaTag, a mobile commerce app using Beacon technology that launched last week with 240 leading global retail brands on board.
If TagPoint and PowaTag joined forces, they would be able to offer a complete mobile wallet and loyalty solution that could prove formidable in the mobile retail market.
© Copyright IBTimes 2023. All rights reserved.